Has our modern culture confused us about what it means to be a virgin?
Readership: All;
This post is the second in a series of articles that examine several aspects of the Purity Movement.  For an introduction to this study, please read the first post, Picking through the fruit of the Purity Movement (2020-4-20).
What is a virgin?
Richard P posed the following question at Spawny's Space, in response to a previous post concerning the the Purity Movement of the 1990's, The Sin of Prioritizing Purity above Marriage (2020 January 17).
"What is a virgin?

You do know that "virgins" can get pregnant, right?  You do know that the clear pre-ejaculate liquid contains sperm, right?  That the pre-ejaculate liquid can impregnate a "virgin" if it can get past the hymen, even if there is no p in v and the guy does not ejaculate, right?  You can bet that many girls know this.  And therefore there is a logic to a "virgin" requesting a pregnancy test before she has an x-ray."
Adam chimed in on this point.
"Richard,

I liked what [you wrote in] your feedback for Gunner and Jack.

What is a virgin?

The technical definition is a woman who has not had sexual intercourse.

The biblical definition is a woman who is pure of body.

In the modern world a woman can have sucked off 50 different men on separate occasions but is technically still a virgin as she has never had intercourse.  However, she is not pure in body.  Thus, she is not a virgin, at least not in the spirit of the term."
Adam gets the point.  It was touted as a "Purity Movement", but it turned out to be a "technical virgin who could still get pregnant out of wedlock" movement.
A True Virgin is Holy
Richard P gave us the technical definition of a virgin.
Adam P gave us a more complete definition of a virgin.
Both of these definitions concern the flesh.  But we are not merely fleshly beings.  We were originally designed to be spiritually attuned to the things of God.
Let's think about this again.  What does it really mean to be a virgin from God's perspective?  Do you honestly believe that the virgin Mary, mother of Jesus, was just a technical virgin?  If that were true, then maybe Joseph was Jesus' father after all.
Or do you think a virgin must certainly mean a Biblical virgin?  That is, never "knowing" a man in any sense, but nevertheless, she may be in debt, have tattoos, and obsessed with Tumblr c0ckamania?
No, I believe God has a higher standard for what qualifies as true virginity.
So to take this a step further, the spiritual definition of a virgin is one who has never been defiled.  This kind of defilement begins when the mind becomes consumed with the lusts of the flesh.  But over time, it is eventually manifested in unclean behavior, e.g. dirty jokes, profane speech, masturbating to p0rn, etc.  If one is given sufficient opportunity, this can lead to defilement through illicit sexual relations.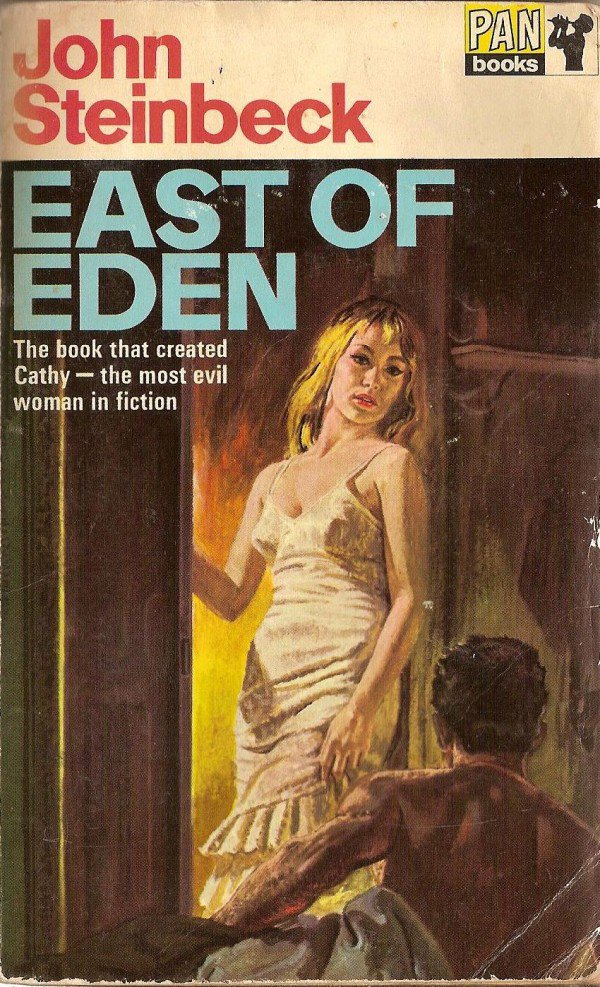 Is it possible to be a virgin, and yet one defiled?
We may not be surprised to learn that sexual immorality most certainly introduces defilement.  But interestingly, a sexual union is not always necessary for a defilement to occur.
11 It is not what goes into the mouth that defiles a person, but what comes out of the mouth; this defiles a person."

15 But Peter said to him, "Explain the parable to us."  16 And He said, "Are you also still without understanding?  17 Do you not see that whatever goes into the mouth passes into the stomach and is expelled?  18 But what comes out of the mouth proceeds from the heart, and this defiles a person.  19 For out of the heart come evil thoughts, murder, adultery, sexual immorality, theft, false witness, slander.  20 These are what defile a person. But to eat with unwashed hands does not defile anyone." ~ Matthew 15:11-20 (ESV)
In other words, the dankness that makes one spiritually unfit and undesirable originates in the heart and mind.  Having a heart inclined toward evil, a mind focused on the flesh, and a nasty mouth that spews filth is enough to render one defiled, and this stands true in the total absence of male genitalia.
I covered defilement in a previous post, What does it mean to be Defiled? – Part I (2018-12-9).
"Similar to being unclean, defilement also includes the spiritual aspect – that is, certain experiences affect one's state of mind, and emotional disposition, such that one becomes unfit or unable to have certain other experiences in life, including personal and spiritual maturation.

In other words, a person who is defiled cannot think objectively, and they have developed subjective biases.  They possess certain emotional predilections and peculiar affections.  The end effect is being more psychotic and less real, more emotional and less rational, more given over to sentiments and less so to education. Essentially, more feeelz, less faith.

Now we add to this understanding, the fact that defilement is rather permanent.  It becomes a part of one's constitutional identity of the soul."
Our total ignorance of purity, uncleanness, and defilement leads us to quibble and quarrel about what it means to be a virgin, as if it were a grey area!
Conclusions
It is philosophically simple to define virginity according to whether a woman has had any sexual experience with a man.  But to those of us who are spiritually minded, such a definition is naive, if not legalistic.  To those who are more mature, it should be obvious that sexual purity leading to spiritual and marital sanctification is the core value of virginity.
In regards to the Purity Movement, we cannot very well talk about "retaining one's virginity" as a goal, as many religious types are wont to do, because it is a result of one's faithfulness in being obedient to God and remaining spiritually undefiled.  It would be better for us to observe these practices as indicators of one's purity, instead of "virginity".  Even setting up the goal to "be pure" is prone to become an idolatrous and legalistic distraction from the indwelling presence of the Holy Spirit.  The real goal is Christ, and to abide in Him.
The point of discussing defilement in this essay is that it is the starting point of how one's sexual purity is lost.  That is, when the mind becomes obsessed with the desires of the flesh, namely, burning with sexual desires, continual temptation, tempestuous lust…  Then it is only a matter of time before the body follows suit, resulting in sexual liaisons which may be illicit if engaged outside of marriage.
For the majority of young people, this focus on the flesh is wholly natural, extremely enjoyable, and is accepted as a part of our physical maturation.  As such, these desires and temptations are unavoidable, and therefore become an impetus to marry.  But if a formal marriage cannot be achieved before the culmination of desire overwhelms the mind and will power, then sexual impurity and sin is the eventual outcome.  This conclusion emphasizes the importance of marrying while young.
However, even a timely marriage to a virgin is no safeguard nor guarantee against defilement.  There have been some (e.g. blogger SFC Ton comes to mind) who married a virgin who (sometime later) became scurrilous and/or sexually promiscuous.  On the surface, such cases offer support to the claim that virginity is relatively meaningless.  But this conclusion does not agree with other data that shows a direct correlation between the woman's N count and the probability of divorce.  Ultimately, the obsession with the flesh leading to spiritual defilement is the cause of the breakdown in one's sexual purity.  Moreover, virginity as defined by an intact hymen is the proof of one's past sexual purity — at that particular time.
Related