Sustainable is not the same as survivable.
Readership: All;
From Wikipedia [emphasis mine],
"Significant regional differences exist in both public concern for and public understanding of climate change.  In 2010, just a little over half the US population viewed it as a serious concern for either themselves or their families, while 73% of people in Latin America and 74% in developed Asia felt this way.  Similarly, in 2015 a median of 54% of respondents considered it "a very serious problem", but Americans and Chinese (whose economies are responsible for the greatest annual CO2 emissions) were among the least concerned.  Public reactions to climate change and concern about its effects have been increasing, with many perceiving it as the worst global threat.  In a 2019 CBS poll, 64% of the US population said that climate change is a "crisis" or a "serious problem", with 44% saying human activity was a significant contributor."
Several sources report that climate change and environmental issues were the biggest source of fear for school-aged youngsters.  Here are a few examples.
There are a lot more behind paywalls and digital identity walls (e.g. The New York Times), which I won't link to.
All of these sources rely on the heart-tug ruse. If you don't fall for it, then you're condemned as a heartless thug. Haidt's Ethical Foundations theory explains how this approach targets liberals in particular.
I won't deny that there are significant environmental concerns. However, the problem of climate change, as it is touted in education and the media, is couched as a result of localized human enterprises, not as a global environmental Tragedy of the Commons. Forces of nature are altogether ignored by the media. Ignorant humans with little to no consciousness of the issues (who are blamed as the culprits for "denying" climate change) are presented as the enemy — not first world economies, not governments, not capitalistic industries, and certainly not any of the ultra-elite who control these entities.
The real problem, which is understated by education and the media, if not altogether ignored, is one of resource consumption, resource depletion, and various forms of pollution. Species preservation is also a concern which has been swept under the rug. (Personally, I am still angry over the loss of the rhinoceros.)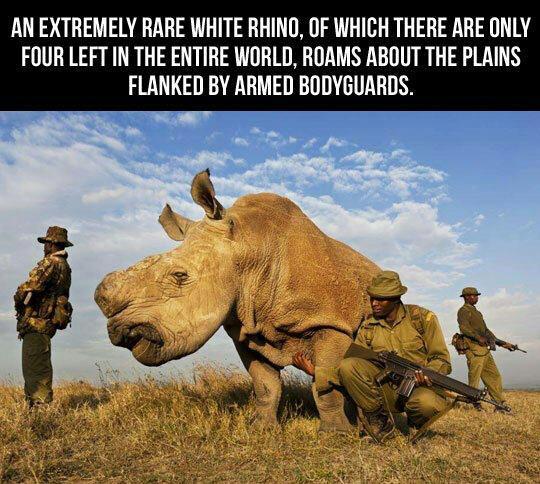 The clue to this, known only to insiders, is the code word sustainability. This word is heavily laden with a lot of meaning — not only sustainability of natural resources, but also sustainability of political power, sustainability of economic control, and sustainability of luxury. Why else would this issue receive such heavy scrutiny?
The mysterious Georgia Guidestones appear to list several goals for the ultra-elite herders of humanity. It says the human population should be kept at 500,000,000. That is only 7.14% of the current world population! Why this particular number*? Because at this number, resource consumption and depletion would not be a concern for the elite to maintain their lifestyle without incurring increasing costs due to scarcity. Resources would last for an indefinite period of time.
There is also the worry that there will be a mass revolt when resources run thin, and costs begin to exceed the average person's budget.
The ultra-elite herders have many schemes to slow down population growth, but even with directly effective tools like abortion, euthanasia, and the feminist blight on marriage and family, they cannot get the number down to half a billion anytime soon. So they control education and media to lay everyone on this guilt trip to make people fearful of exploitation and consumption.
In other words, all the fear-stoking rhetoric about climate change is propaganda aimed towards encouraging both public restraint in consumption and collective action to conserve. Not saying that's wrong to do, but the motivation of stoking fear is suspect.
* I might also guess that the 500,000,000 figure is sufficient to include the ultra-elite and their families. In other words, they might wish to exterminate everyone except themselves.
Related