This study draws together ideas about a woman's preferred Life Path and her desire for Authority, and offers suggestions for fathers and pastors.
Readership: Christian Men
Length: 2,100 words
Reading Time: 7 minutes
Author's Note: This study was first published at Lexet Iustitia on 2019 February 25.  A revised, updated, and coauthored version (with Jack) appears here.
Reader's Note: Input is requested in the form of comments.  Consider this a "working" post.
Disclaimer for secular readers: This post is based on observations of women who, to the best of my knowledge, are not leading some secret sinful life, or whose beliefs should be questioned.  These are observations of baptized, professing Christian women in good standing, and with good reputations.
Desires and Life Path
Jack wrote about a woman's Life Path and how a woman tends to gravitate towards either dependence or independence. But when I look around, I see several types of single women in the church,* which may be categorized as follows.
Women who want to be housewives, raise their children, and keep the home (AKA "Stay At Home Mom", or SAHM). These women genuinely believe in what they want.
Women who want to be married and also have a career. They will either take care of their own children, or share the duties of raising children with others. Unlike the women in category 1, they are open to outsourcing the tasks of child care or rearing, and do not have a firm opinion on the matter.
Women who say they want marriage and children, but do not take this endeavor seriously. They behave in ways that contradict what they say they want. They do not prepare themselves to be wives and homemakers, but instead, seek out alternative lifestyles. They become college students, seek careers, and desire social and financial independence.
In reality, there is another category of women who forsake marriage and family to pursue other life aspirations. It's hard to say how large this group is, because there are not too many women like this who attend church frequently. But statistically, these women will eventually get married anyway, at the ripe old age of 29.9+.
Theoretically, another category should exist for women who desire a life of celibacy, and forsake family and children. But I don't know of any women like this.
With respect to Life Path, women in category 1 are building dependency and possibly Headship. Very few Christian women openly place themselves in category 1. A larger percentage of women are in category 2, which tries to straddle the fence between dependency and independency. But the majority of women fall into category 3, which is clearly independence.
Concerning category 1, it is very rare for a young woman in the U.S. to live with her parents until she is married. It is also rare for a young, single woman in the U.S. to devote her time and energies towards her family of origin. (The Amish and Assyrians are pretty much the only exceptions.) Most girls either occupy their time outside the home, or are forced out by their parents. The families at my church send nearly all of their daughters off to public colleges immediately after high school.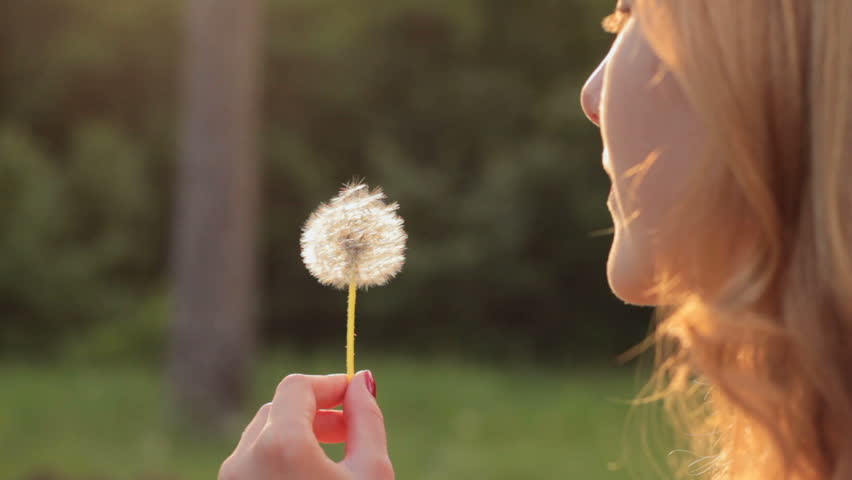 Category 2 is apparently the "safety" position until the women are in a relationship. At that point in time they might be open about their desire to be in either the first category (dependent SAHM) or the third category (independent career gal).
Straddling the fence essentially prioritizes the woman's perceived happiness (which is presumed to be dependent on her Marriage Market opportunities) as the deciding factor. There are a few problems with this approach…
The big problem is that it doesn't involve any faith at all, and this spills into further problems for both the man and woman (as follows).
It is a problem for men, because until they get into a relationship with the woman, they can't really know what kind of relationship structure she is inclined towards, whether she favors dependence or independence.
It is a problem for women, because this lack of faith on her behalf could backlash. To outline this briefly, if her insecurities and lack of faith prevent her from making her goals/intentions clear (which is part of an unwittingly deceptive strategy to get into a relationship), then the man unwittingly assumes that she is OK with a Headship structure. But after she gets into a committed relationship, she then feels "secure enough" to express her true inclinations/desires for the relationship structure (which is likely to be Complementarian or Egalitarian, depending on her inclinations towards independence). If he doesn't want that kind of structure, then he is faced with a difficult choice — to either leave her flat, or else suffer through an unpreferred relationship structure. This problem is further shrouded and exacerbated if there is premarital sex. Either way is not good, as it fails to achieve a Headship type marriage.
It is a problem for the church, especially those that welcome home-schooling, because they have stigmatized the idea of wanting to be a SAHM in order to avoid being stigmatized by the outside world. This produces a shame-complex for those growing up in the church.
In summary of category 2, there is a cycle going on that looks like this.
lack of faith –> shame and confusion –> lack of faith
The large number of women in the third category also encounter a few problems. A career takes them out of the home, and college debt makes it harder, if not impossible, to become a stay at home parent and housewife. Not to mention the fact that most men do not want a career wife, and would not choose to marry such a woman. I am tempted to call these women hypocrites, but I think they are not that self-aware.
* I'm not sure if my categories and observations are similar across evangelical circles, or if it only exists in more rigid, orthodox communities that abide by doctrine.
Spouse Selection according to Structural Archetypes
The previous discussion about the categories of desires serves to highlight how bizarre the selection methods are to achieve the dream of being a stay at home mom (SAHM). It makes me seriously doubt whether this is a real motivation for many young women.
In selecting a man, or desiring a man, there are three types of women in the church,** two of which are reasonably achievable:
Those who seek a man who is an "alpha" and who can also offer status and/or resources.
Those who want a man who is their "equal", which can be translated as a man they can dig their claws into.
Women who live in a Disney fantasy and desire the perfect unicorn who is a bi-polar mix of 1 & 2.
I doubt any of these women are aware of this, but their choice of a man indicates their preferred relationship structure. Or at least, this is predictive of what kind of marriage they'll struggle to achieve.
Women who run after alphas are wanting the Headship structure, or at least the Tingles thereof. So women in category 1 make sense, as their actions fit our understanding of Red Pill theories about the state of nature. This also agrees with my personal experience.
Women who run after passive men show that they prefer to be the dominant person in the relationship (something other than Headship). Category 2 women are more difficult to diagnose. They would make sense if they were the stereotypical "post-wall" women (category 4 under Desires) who were desperate, and would settle for a guy that didn't provide status, or resources. But from my observations, they are too young for this to be the reason, which leads me to believe this is an acculturated preference about relationship structures.
From my observations, many (if not most) women in the Christian environment, including my church, are threatened by Alpha and masculine behavior, and take preference to more beta characteristics (men that are docile, controllable, and are not masculine by any objective standard). These women are apparently virgins of various ages who fawn after superficially "cute" guys who would be labeled soy-boys anywhere else.
Women who run after a fantasy man are… solipsistic (no surprise there), and present the worst choice for a man to have a relationship with, for that reason alone. They are utterly confused. They don't know what kind of relationship they want, and they don't know what that looks like in a man.
** I'm not sure if this is a "phase" that exists only in church circles or if it's just the new fad. From what I have observed, some of these women come from families where there is an obvious matriarch, or where there is an absence or excessive weariness of any strong male figure. (I presume many come from matriarchal families, just based on the fact that most fathers in our society are checked out of their responsibilities.)
Some Theories
I assume these women are blindly following the Feminist cultural narrative, and are not thinking too much about what they are doing with their lives. On one hand, I find it bizarre that someone would intentionally place barriers into their path. On the other hand, it seems that no one cares enough to make an effort to clue them in, and even if someone tried, I doubt they would listen. Moreover, it seems that apathy and social conformity rules the day.
That said, I have a few theories that may explain some of the behaviors described above.
Women raised in strict communities rebel by seeking weak men who won't be as rigid as their father/pastor. This allows them to seek after not only their husband's authority, but their fathers as well.
Another theory is that these women grew up in environments where image was everything, and the grand show was Sunday morning church shows. They seek a man who would be picture perfect for the weekly "grand show," and want to order their life based on how they are perceived on Sunday.
Where masculinity is not taught, modeled, and expected to be put into practice, disorder and chaos occurs.
Conclusions
Going back to Jack's graph about Relationship Structures (pictured above), there should be a match-up between what kind of man a woman desires (i.e. an authoritative type vs. a compliant type), and what kind of relationship she wants (dependent or independent). Using this structural model, we can almost predict what kind of marriage she'll wind up in eventually.
In terms of the structure of Authority,
If she wants a Tingle-inducing Alpha, then she needs to plan on being a stay at home mom, find a Godly, masculine husband who provides for that lifestyle, and don't go into debt. This is the Christian concept of marriage and family.
For those women who desire a more compliant man, pursuing an education and career may not interfere with that. But it should be stated that this is not an ideal Christian marriage.
In terms of Life Path,
If she desires to be a SAHM, and she is honest about it, then she might attract a high value/high status man. If this is the kind of relationship she actually wants, then she should be preparing herself for marriage. This is the Christian concept of Biblical womanhood.
If she wants to pursue her own interests, education, career, etc. (AKA postpornication), then she should expect to settle down with a less interesting husband. This is NOT the Christian concept of womanhood.
A problem comes up if they are attracted to one type of man, but this doesn't match the kind of relationship or Life Path they are chasing after. IOW, their desire doesn't match up with their wants. Jack said this is the makings of a curse. If this is the case, then they need to make an adjustment somewhere.
If fathers and pastors would take the time to point this out to young women, I think this could be one way to "break through" to them, and make the consequences of their choices clear to them.
Giving them a realistic expectation should make their decisions much less disappointing. At least they'll have a clue where they went wrong.
Likewise for men, if you want a Christian, stay-at-home wife, develop your own potential, and don't marry a stripper, or someone with debt obligations.
Related