A comparison of the Red Pill, the Christian Red Pill, and the Black Pill.
Readership: All
Length: 3,700 words
Reading Time: 13 minutes
Author's Note: This essay was written from June 11 to November 28, 2020.
Warning: Certain images, topics, and language may be offensive to some readers.
Image Credit: Artwork by George Gross (1909-2003).
Introduction
There is a common misperception that the "rules" of the Christian faith (i.e. the restriction against fornication) necessarily exclude a man from competing in the socio-sexual/marriage marketplace. At its face, this impression appears to be true for several reasons.
The Blinding Effect – The charade of Christianity places a demand on certain social behaviors which contributes to legalism and makes authentic introspection difficult. Men take these expectations seriously, while women see through the gauze of propriety and are typically double minded about these issues.
The Inefficacious Effect – The popular interpretation of male Christian morality effectively forbids Christian men from utilizing many forms of Game, including the highly effective Dread Game.
The Auto-Rejection Effect – A refusal to fornicate patently eliminates a man from obtaining the benefits of preselection. This is because the most desirable women on the market will refuse to take him seriously.
The Halo Effect – Women are naturally attracted to bad boys. If a man presents himself as a good guy, then he is invariably excluded from the attention of such women. This could be interpreted as a good thing, but it is perceived as a rejection that knocks him down the totem pole. It requires a greater degree of spiritual maturity for a man to recognize this as something that removes him from temptation. But it may still be insufficient towards helping him find a suitable wife.
The Cucking Effect – The perceived exclusion from the marketplace sets a man up to fall victim to a defeatist, sexual poverty mentality, characterized by lust, p0rnography, and slogsterbation.
The Exclusion Effect – A man with a fiery libido who makes a commitment to sexual purity loses the subjective confidence and satisfaction that comes of getting regular action.
The Emasculating Effect – Most of the impressions listed above are crystallized and magnified by the heresies proffered by the converged church, which leave the frustrations of Blue Pill ideals intact, while placing an additional heavy burden of expecting specific emasculating behaviors of men.
But is this a true estimation of Christianity and the Life in Christ?
To answer this question, this essay presents a comparison of the Red Pill, the Christian Red Pill, and the Black Pill. It shows that the impression of the Christian Red Pill being a Black Pill is merely a smokescreen that denies the Power of Christ, and is intended to deflect or defer men from entering into the true life in the Spirit.
What is the Red Pill?
The term Red Pill is basically a synonym for truth. But more specifically, it is a particular collection of truths that went missing from common awareness over the past century, and which the majority of people still refuse to accept. The reasons for this attrition of awareness are diverse and profuse, but in general, it's because these truths are impolite, embarrassing, unbecoming, or downright ugly. People find it much easier and more comfortable to stick their heads in the sand and continue running on autopilot.
Red Pill principles have identified the instinctive characteristics of our human nature and have matured to the point of forming praxeological predictive models. A secular approach recognizes these social interaction behaviors as merely human nature. A more scientific analysis recognizes human biodiversity (HBD), heredity, and evolutionary psychology.
Most secular RP proponents regard "female nature" as a problem to be solved. The unspoken motivation that undergirds this perspective is that female nature does not naturally lend itself to the fulfillment of the vast majority of mens' fleshly desires for sexual gratification. Instead, Bulverizing, Gaslighting, $ћit Tests, and Social games (etc.) abound. The female nature is therefore perceived as an obstacle that must be overcome in order for a man to F*ck at will. Thus the secular man's RP "solution" is to engage in sin nature themselves. That is, he constructs his own system of moral rectitude — a mental structure of what is right or wrong — all determined by what actions can produce the favored "results". This is partly why the Red Pill has gained the description of being a religion. The gods of this religion are many, including Ashtoreth (romantic love of females), Bacchus (drunkenness, hedonism), Isis (female authority), Molech (abortion, child sacrifice), and Peitho (persuasion, seduction).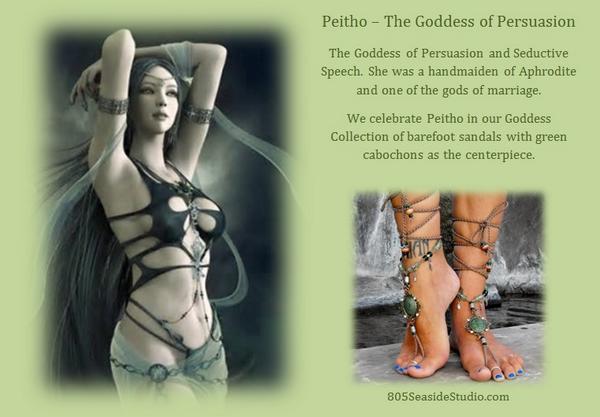 What is the Christian Red Pill?
In addition to the precepts outlined by the Red Pill, a Christian approach to the Red Pill adds another layer of complexity because Christians recognize that some behaviors are conducive to Life in the Spirit, while others lead to spiritual death.
The defining distinction made by the Christian RP is the observation that most men and women choose to abandon any sense of moral agency because they want to enjoy being under the controlling spell of their sinful nature more than they want to go against their nature and do what is right. For example, the secular approach to the Red Pill utilizes the knowledge of human socio-sexual behaviors to pursue the gratification of the fleshly nature. It gives no consideration of how to seek after God's proscriptions for…
Honoring and glorifying God.
Pursuing your God ordained mission in life.
Living in peace with the Holy Spirit and your fellow man.
Promoting holiness, sexual purity, and marital sanctification.
When looking through this lens, it can be seen that some human behaviors are representative of God's created order, some are benignly neutral, while others are expressions of the sinful nature. On this, Ed wrote,
"Red Pill" should be used as a term for the lore. Much of it does explain human social behavior, but some of it is misleading. If you think about it, you'll find that what Red Pill lore says about women in particular is reflected to some degree in Old Testament law and custom regarding women. They share underlying assumptions about how women behave in social situations."
The CRP therefore attempts to fish out the truths of the RP to be used as an aid in understanding one's self, and how to navigate through life in a fallen world.
Not all Red Pill knowledge describes traits of a sinful nature. Some are positive things. For example, secular Red Pill proponents recognize and believe that women are designed to submit to men. Christian Red Pill sees this as a God ordained social structure in which men are called to a position of authority and responsibility. Whereas secular Red Pill sees this as an alternative social structure in which they can exercise the power to gratify their own sinful desires.
Both systems recognize the reality of SMV parity, whether the person is a proper SMV match for you (viz. someone who is "within your league"). The secular goal is to get the soul-numbing ego stroke that comes from bedding a piece that has a higher SMV than one's self, and to avoid the consequences and entanglements that come with sexual bonding. Whereas, the Christian approach recognizes the wisdom of a man marrying a woman who is at his own level or one step lower. This is because appeasing the female inclination towards hypergamy gives the man a greater degree of sexual authority in the union, thereby making the Headship structure much easier to attain.
Of note, the Christian RP approach does not regard female nature as a "problem to be solved" (in order to gain sexual access). Instead, it recognizes that women desire men and sex. It is generally presumed that spiritually healthy women have an even greater desire for men and sex.
Another major point of agreement is the not so astute observation that a positive, pleasurable feedback as a result of a choice is the beginning of an addiction. Once a woman has her first taste of cox, she is forever addickted to stuffing it in her cooch. Secular RP proponents count on this feature of human nature and look for way to exploit it for their own pleasures, i.e. to get their own slice of the pie (or three), whereas the Christian RP examines methods to contain this feature within marriage, where it can yield a strong marriage, holiness, sanctification, life and peace, as opposed to the many consequences of sexual sin.
As you can imagine, the assessment of the current Socio-Sexual/Marriage Marketplace is vastly different between the secular RP and the Christian RP. The secular RP regards the present state of affairs to be "the best time in history to be a player". The Christian RP sees the present state as a Marriage Market failure.
What is the Black Pill?
The Black Pill is a metaphorical term often used to describe a set of beliefs often linked to nihilism, fatalism and defeatism. Online, the "black pill" is commonly associated with incels and 4chan users described referred to as "doomers". While the Red Pill is often used in the context of men's rights or right-wing politics, the black pill is typically used in more general existential contexts. [1]
The origin of the term Black Pill and the concept behind it, was apparently spawned from this comment from Paragon at Dalrock's. [1]
"If your alternative is the MRA, the MRA movement has ZERO applications for relationships with women."

We need to talk about taking the 'black pill', meaning to reconcile that there are no personal solutions to systemic problems – which can only resolve over evolutionary time.

And any solution will very much entail steep trade-offs, in that males can't have their cake and eat it too – a prosperous population of deferred ecological pressures (like we currently enjoy), without an expectation that this prosperity will increase the mating latitude of females (dramatically perturbing the breeding population, to the point of near evolutionary instability).

One will always follow the other, as male consensus on these matters is practically impossible in terms of inter-sexual competition (as opposed to the broad accord females enjoy through an abundant wealth of sexual opportunities, courtesy of their reproductively limiting function).
Fellow blogger Jim gives us the full flavor of the Black Pill.
What is the Black Pill?

The Black Pill is despair at the sad and cynical truths of the Red Pill, and the belief that we are doomed, that we as individuals shall not know a good sexual and family relationship, that we shall have few or no great grandchildren, that our race shall perish, that our homelands will be flooded by hostile angry sullen low IQ aliens who live on crime, welfare, and voting for the left, who get violent at microaggressions, that our civilization will die, overrun like Detroit and Salisbury by savages incapable of operating civilization.
Pessimistic is an understatement.
Here's another way to conceptualize the Black Pill according to what we are now seeing in modern Western society. All the efforts of Feminism, humanism, and postmodernism are aimed at relieving the Curse of Eve on women by dissipating the frustration throughout the larger society, and with devastating effect. In other words, all of society, men, women, and children alike, are collectively sacrificing their lives and vitality in a vain humanistic effort to redeem wimmin from the Curse of Eve. But sooner or later, people must wake up to the reality that only Christ can do that.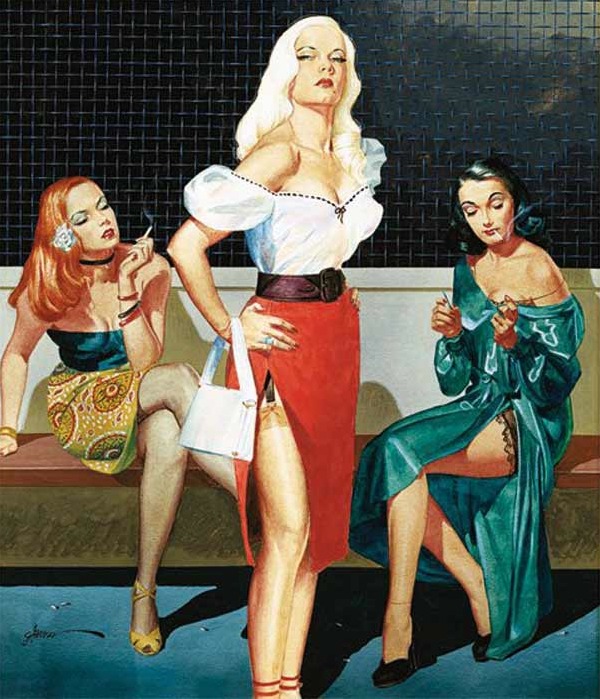 Case Study – The Black Pill Devours Many Men
A post at Opium Tales, My 2¢ on Black Pill Men (2020 October 11), poignantly describes the Black Pill as being the mindset of a dejected man who has been rejected from a gynocentric society.
"Now, everything [a Feminist] sees is the Patriarchy. Yes, the Patriarchy is the reason for every problem in the world, especially the bullshit her life has become.

Being heterosexual, she's still attracted to men. But does she attract the best and the brightest? Nope. Since she has a steady job, she attracts irresponsible male leeches.

Her current boyfriend owes her a lot of money. She complained about him a lot. And now says that all men are irresponsible. Imagine that.

What does this have to do with Black Pill men?

Everything.

They're the same thing. Except different sides of the coin.

That feminist chick? Totally lacks self-awareness. It's not her fault that her life is a mess. It's everyone else's. Now after taking that Women's Studies course, she knows it's the Patriarchy that causes all her problems.

Black Pill men are the same thing. Totally lack self-awareness."

"They got screwed over. Their wife cheated on them and still got the better end of the deal in the divorce.

So guess what?

All women are like that.

Yeah, I don't buy that for a second.

I've met wonderful women. I've met sћ!tty women. And I've met women somewhere in between.

I've always said that the most important thing for a man is to keep his frame.

Whereas there are no guarantees in life, you play the odds. If you keep your frame, your life would be so much better. Including your relationships with women.

The one who got away

If you've been in enough relationships, you'll have your "the one who got away."

Now, if you have self-awareness, you can judge what went wrong without your own biases tilted way in your favor."

"Black Pill men lack this self-awareness. It's the woman's fault. Women are evil. Blah blah blah.
Like I said earlier, I've met wonderful women. I've met sћ!tty women. And I've met women somewhere in between.

The Black Pill man can't see this. He only can blame. Just like that feminist.

And the only difference between the two? He's got a c0ck and balls. She's got a püssy.

Different sides of the same coin.

Both men and women attract "a type." If you're self-aware, you'll notice patterns in your life.

Why do you attract this type? Neither the feminist nor the black pill man will understand this.

Rather, the feminist will blame the patriarchy and the black pill man will blame all women. Because he can't see that he attracts that type for a reason.
In sum, the Black Pilled man who attracts the wrong "type" is at a nadir regarding both his social status and his sanctification. This is the time that a man must choose to embrace Christ.
In contrast, the spiritually astute man recognizes that the Blue Pill is a socio-psychological vehicle for men to sacrifice themselves for the Curse of Eve, and it is one which has received effective marketing over the last several decades. The challenge for the Christian man is to see that his personal sacrifices for gynocentric, Blue Pill ideals are not sufficient to redeem women, or even one woman, from the Curse of Eve. Yet many men fall for the marketing ruse for various reasons, including the "Nice Guy" lie, and the transactional notion that if he plays ball within the established system, then he'll get a clean roll in a cage (i.e. respect and regular püssy). Nothing could be further from the truth. If the Blue Pill cannot even redeem women, then it is an absolute cuckoldment for him to expect it to redeem his own personal longings for sexual expression. This is a lie from Satan.
For those men who have already invested part of their lives into this endeavor, they must also overcome the temptation to succumb to the despair described by Opium Tales. You see, Satan uses the Blue Pill conditioning like C!tibank uses your deposit – If you give them anything of value, they'll hit you with a plethora of taxes, maintenance charges, and handling fees, and take an additional cut for good measure, before returning the rest, if anything at all.
Christ transforms the Abyss into a Local Minimum
In his post, Incels (2018 June 4), Rollo Tomassi wrote,
There is no 'Black Pill'

"I've heard Roosh and a few other commenters in the 'sphere describe the "Black Pill" – the idea that the social order of the Blue Pill, the Feminine Imperative, or the 'gynocracy' if you like, is so rigged against men that they accept their role in it and give up on trying to make themselves or their circumstance better. What these guys are describing is what I've referred to in the past as the Abyss. This Abyss is the psychological / existential gulf a man needs to cross when he becomes Red Pill aware. He realizes that the person he carved himself out to be in a Blue Pill conditioned ideal was based on falsehoods. This stage of unplugging has difficulties unique to men at various stages of their lives and according to the decisions they made for themselves throughout their lives in accordance with those Blue Pill ideals. It's one thing for a young man of 25 to unplug and turn his life around in a Red Pill aware paradigm, but it's quite another for a man of 70 to become aware and look back on his life, marriage(s), family dysfunction and the long term impact his blindness to the Blue Pill game he was a part of for so long."
Of note, I have described what Rollo calls the Abyss as a local minima (c.f. mathematics) and a perceived offence/defilement. There is a noteable difference, because without the redemptive work of Christ, the surface drops off into negative infinity – an Abyss, as Rollo describes it. Christ has superposed an additional equation into the life of a believer that transforms this exponential divergence into a local minimum, thus allowing him to overcome and attain the global maximum.
Rollo continues,
"There is a necessary state of nihilism, or at the very least a prolonged doubt, that occurs when men realize that they're cut away from that Blue Pill conditioned life. This is why I compare it to mourning in The Five Stages of Unplugging, men are literally mourning the loss of their investments in that paradigm; they're morning the loss of Killing the Beta they used to be."
In other words, after doing the monkey dance, they have to pay the piper.
"Understand this, there is no Black Pill – there is only the Abyss of accepting the truth that comes with Red Pill awareness and a man's capacity to make this awareness work in his best interests.

Incels, if nothing else, want to find ways to make this awareness work for them, but most are too damaged to deal with the realities that Red Pill awareness reveals to them. They're not ready for the truth, but it's unavoidable today."
Rollo offers an intimation that the Abyss may not have to be a singularity. But what he fails to articulate is that a heart-felt faith in Christ is what makes the difference.
The Christian Red Pill Approach is an Uphill Climb
In The Five Stages of Unplugging, Rollo rounds off the list with a sixth addendum – being Jaded. Thus, going through the Five Stages is only the beginning of the journey. It only gets you off the perceived local maximum of the Blue Pill and on a path to the local minimum. Once this is accomplished, a Christian man has the additional task of overcoming that local minimum and transcending his personal challenges and limitations in order to progress towards the global maximum of Headship.*
This is not, by any means, an easy task. A previous post on Σ Frame, The Narrow Way (2020 June 8), examined a few perspectives about how the current Marriage Marketplace is as narrow as it gets.
"A lot of my writings here at Σ Frame try to identify what this other way might look like for a believer. So far, I can say that it is difficult, complicated, and narrow indeed, seemingly impossible unless you have a bit of faith. But I can also say that embarking on the narrow way is determinant of one building character, developing charisma, and having a long journey of personal and spiritual growth. Comfort and happiness, not so much, unless you stick with it until later in life.

Like it or not, this is the will of God for us as men — that we might obtain life everlasting. […] Christian men must stake out and pursue the narrow way, which is an arduous task non-Christian men will never hope to do."
But is this so impossible that it warrants the description "Black Pill"? Only if one denies the power of Christ.
* This all assumes that God has called the specific man to marriage, as opposed to a life of celibacy. There are no other options which lead to redemption and the lasting glory of God. If both of these two options (i.e. Headship vs. Celibacy) seem too opprobrious for one to accept, then the default alternative is the Abyss, either in this life (for incels), or the life to come (for Chads).
Concluding Statements
There is a common impression that the "rules" of the Christian faith (i.e. the restriction against fornication) obviate the possibility of success in the socio-sexual/marriage marketplace. But this is only true within the secular RP paradigm which carries the goal of becoming a Chadwick who can iterate sexual conquests. And yes, the Abyss of the Black Pill awaits those men who cannot compete within this framework, but the Abyss of eternal ћә11 awaits those who can and do. In other words, this interpretation of the Christian RP is one that does not recognize the power of Christ.
The Christian RP replaces this goal with one of achieving Headship within marriage, which honors and glorifies God, and provides a home atmosphere characterized by the peaceful presence of God. This can only be achieved by trusting in Christ and going through the local minimum.
References
Know Your Meme: Black Pill
Related
Rollo, at The Rational Male, offers a great selection of reading fodder about Unplugging (Category).
For those readers who are interested in a nihilistic expression of the Black Pill in the context of politics, I invite you to slog through these posts.