Are sanctification and sexual compatibility exclusive of each other?
Readership: Christians;
Fapper's Fear of the Frigid Female
Christian men who are serious about sticking to the Good Book before the Great Clam Bake have a serious challenge on their hands.
Namely, they have the mind to wait to have sex until after they are married.  But naturally, they are afraid to marry a woman without first seeing whether she can perform in bed.  They are afraid of being shackled to a frigid log who recoils at his touch and can't loosen up.
The risk of making a lifelong commitment in marriage to a woman who turns out to be a cold-tittied shrew is unimaginable, and totally unacceptable to most men, thus making the Test Drive™ option a real temptation.
We discussed this problem before in Sexual Compatibility is dependent on Sanctification (2020-3-2).
"Caterpillar asked a question about how a sexually inexperienced person is supposed to ascertain whether a particular potential partner will be sexually compatible or not.  This is something that is a grave concern of high priority to randy young Christian men who are holding out for marriage, but interestingly, this is not as important to God as it is to young horndogs.  What is important to God is a person's sanctification, among other things.  But that doesn't mean that sexual compatibility has to remain a worrisome contemplation.  It is my hope that this post will put the matter to rest."
My talk about sanctification as an alternative to sexual compatibility was apparently unsatisfying to some of my readers.  (This particular word didn't receive very much attention in the comments either.)  But at least one reader got the point and responded by writing a private message to me through email.  His message said…
"You are making the assumption that sanctification and sexual compatibility are exclusive.  But one of the messages I've picked up from reading your blog is that sanctification is more closely related to sexuality than what most preachers would feel comfortable discussing from the pulpit."
He's right in saying that they are innately connected.  They cannot be treated as separate artifacts of one's spiritual life.  But I think it's a mistake to focus on the compatibility aspect while overlooking how sanctification is the overall purpose of purity.
Are sanctification and sexual compatibility exclusive of each other?
A little later in the same message, the reader posed a vital question.
"What if sanctification and sexual compatibility are one and the same?"
I think in a perfect world, they are.  But especially in these times, many people (especially men) need extra help from God to achieve sanctification without experiencing sexual compatibility.  On the other extreme, many people experience sanctification through mere sexual satisfaction, which is not the same thing as compatibility.  I have no justification for this other than my first-hand observation, but personally, I believe that (some) women have "been there, done that, and have grown tired of it all", which is another way of saying that they have experienced a form of sanctification from riding the carousel, by God's grace, of course.
I'm sure that last statement will send some readers into a tailspin.  Maybe I'm not couching my words correctly, but that's what it appears like to me.  And it's not just me.  This is what the secular culture is referring to when they say a young man must "sow his wild oats", or a young woman must "find herself" before he/she is ready to settle down.  The same goes for the Test Drive™ argument for Christians.  They are talking about finding sanctification outside of the marriage covenant.
But the thing is, experiencing sanctification outside of marriage excludes the possibility of subsequently experiencing sanctification within marriage.  Finding sanctification along the path of promiscuity might make one presumably more spiritually obedient to God, and therefore would be a more mature husband or wife, but it also destroys the intimacy and bonding.  Thus, "Sowing wild oats", or "finding yourself" is not God's ideal approach because those who pursue this path cannot achieve bonding and a robust satisfaction in marriage.  This harms the fruitfulness of the marriage.  For those few couples who somehow find intimacy in spite of their past sins, then that is an additional dispensation of God's grace.
Again, God is most interested in our sanctification, and He is going to achieve this, by nook or by crook, no matter which decisions we make in this life, and whether we are married or not.
The Fear of Missing Out (FOMO) Ruins Sanctification
Going back to what I wrote in the aforementioned post,
"One of the negative consequences of sexual promiscuity (including the Test Drive™) is that it reduces one's capability of achieving a consummate sanctification with any one person."
Yet, this is the same reason that the Test Drive is considered, namely to have a greater degree of certainty regarding sanctification.
"But for those who enter into marriage in a sexually pure state, sexual compatibility is a non-issue because sanctification is yet to occur.

For those who are seeking a sexual partner after having many other partners, however, sexual compatibility involves finding someone who matches the imprinting received by the most charismatic and memorable previous partners.  The sad fact remains that no one can completely fill the shoes of another lover who made the first imprint in the context of an innocent, romantic, youthful fling.  This sanctification cum defilement is the origin of the Alpha Widow™ syndrome.

In conclusion, it should be clear to the reader by now that the best way to achieve sexual compatibility in marriage is to retain one's sexual purity before and after marriage.  Purity is all about the completeness of one's sanctification."
Now continuing with the reader's email…
"What if you just happen to be the type of person whose sanctification is dependent on the overall level of satisfaction you can get from the sexual compatibility you have in your marriage?"
Mmm…  In this case, if this is truly a man's most pressing spiritual need, then sexual purity is all the more important, even to become paramount in achieving satisfaction in marriage, and spiritual peace with God.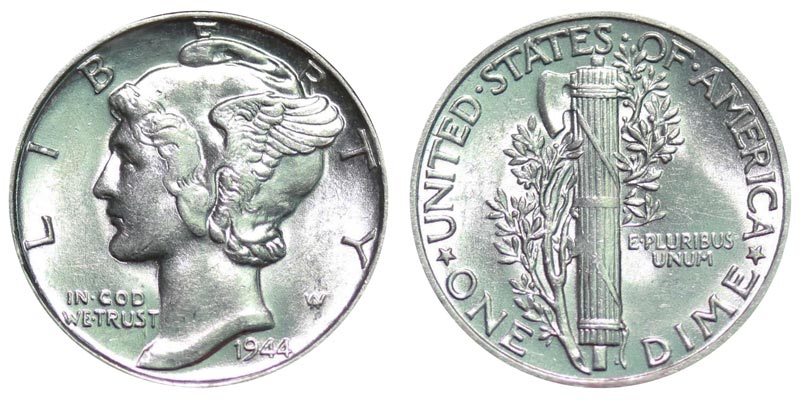 Concluding Statements
This post has described how the Test Drive™ is a stupid knee-jerk reaction to the FOMO on sanctification.
I think a lot of men can feel this deep panging need for sanctification within marriage, deep in their bones, but they don't know how to put it into words.  All they know is that they are tired of the dissatisfaction surrounding lust, they wish pornography wasn't such an insurmountable temptation, and they mistakenly believe that having a woman to wife up is going to solve these problems.
For those men who have real choices to marry, this longing for sanctification is manifested in their fear of marrying a woman who is dead in bed, who cannot serve as a vehicle of God's sanctification within marriage, thereby exposing them to a more extreme version of lust and temptation as described in the previous paragraph.
It might help men to know that this is not God's will for marriage.  But these days, it's a question of whether women can be convinced to believe the same.
It's time for men to start discussing the carnal aspects of their spiritual needs.  When they realize how intricately linked the physical is with the spiritual, then they will find the motivation to take the required actions.
Related