Young people need to think on two (or more) planes when selecting a mate.
Readership: Singles; Parents of adolescents and single young adults; Christian mentors;
The Flesh is Strong
Let's think about the mate selection process.
When people are young, they tend to focus on the stereotypical traits of attraction in the opposite sex.  Women focus on finding a confident, charismatic, and handsome man with a successful career.  Men focus on finding a girl with feminine appeal — soft-hearted, slender, unsullied, and vivacious.  They might have a mental image of what this person looks like.  They might have a checklist in their heads about what kind of person they are "looking for", usually things that are socially reinforced, things that are proper and acceptable to discuss.
But in reality, we often see individuals pair up with someone who is far from the stated ideal.  Bystanders might sigh and shake their heads, but no one ever asks why.
The general answer to the question of why is because they are living in the vanity of their minds, seeking to gratify their fleshly desires (Ephesians 4:18), and they are not paying attention to the deeper characteristics of their respective natures and how that might play out in a long-term relationship.
"5 For those who live according to the flesh set their minds on the things of the flesh, but those who live according to the Spirit set their minds on the things of the Spirit.  6 For to set the mind on the flesh is death, but to set the mind on the Spirit is life and peace.  7 For the mind that is set on the flesh is hostile to God, for it does not submit to God's law; indeed, it cannot.  8 Those who are in the flesh cannot please God." ~ Romans 8:5-8 (ESV)
But in spite of what the scriptures say, these other characteristics are often used first and foremost for mate selection — even among nominal Christians!  Is this not the same as setting one's mind on the flesh?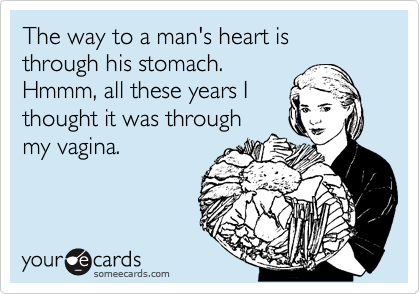 Even for those who are fairly successful in keeping their minds set on the spirit, it is not uncommon for them to find that something deeper lurks in the heart which takes one "by surprise" when the urge to merge kicks in, and this seems to happen whether one agrees with it or not, and also whether one likes it or not.
This might be explained if we assume that being aware of the inclinations of our own individual fleshly nature is not the same as "setting our mind on the flesh".  But how do you achieve the former without committing the latter?
Some make peace with this incoherency early on, but others fight against their deeper natures for years, and suffer accordingly… and inexorably.
Youth is Wasted on the Young
After you've seen a bit of life, around a decade or two for the average person, you begin to recognize that what you want is not what you need, nor what you get.  You realize that these vain imaginings, these superficial things cannot fulfill.  They might boost your ego, sate your desire for the time, and maybe even help you see things more clearly, but eventually you'll begin to question the deeper meaning of life.  Then at that time, you'll start to look for more essential qualities in a mate, such as shared values and interests, the level of intimacy that is shared in the relationship, and what that person brings out of you.  These are the things that can actually build a starring relationship, and it's a pity that most people look for these things too late in life.
A Revised Approach to the Essentials
It might be wiser if young people took the opposite approach instead.  That is, they should assess their own personal characteristics and the strength of a potential relationship first and foremost when they are young, so that they can make a good choice of a partner.  Then as life progresses, they should focus on developing those outward details and effects which reinforce attraction.  Namely, men should focus on building a career and reputation.  Women should focus on maintaining feminine appeal.  This serves to cement and reinforce the relationship.  But too many people fail to maintain themselves in this respect as they age.  Don't be one of them!
It's like the analogy of putting rocks, sand, and water in a jar.
This analogy is usually used to describe time management.  But it's also quite useful to describe the qualities sought after in a relationship.
Granted, it is a little more nuanced, especially with respect to time.  You have to consider the competition involved — getting your act together such that you have the chance to select a suitable match while the pickings are still good (viz. before you're too old, and before all the "good ones" have been taken).
Choosing to enter into a relationship which has the potential to bring long term fulfillment, and making this qualification a first and foremost priority, has the potential to set one on a different trajectory in life.
But in the application, it is critical to first identify what qualities would bring long term fulfillment.  A pat answer would be to choose that which would glorify God, but can we narrow it down any further in terms of the individual decision?
Deep Strength has written volumes on vetting women, and although these qualifications might give a man a good idea of which chicks to avoid, vetting doesn't offer any clues about which one to definitively choose for a life long relationship.
So far, I've only identified one specific quality that seems to hold any hope, and that is in choosing a partner who can faithfully support you in your God ordained mission in life.  This is one trait that would surely hold up over the years.  I'm sure there are many other qualifications besides this, but it seems like these things would uniquely depend on the individual man and his mission.
Strengths of the Essential Approach
Choosing someone with whom you share a deep, authentic relationship has an inestimable value.  It minimizes the hassle and extends the benefits.  It makes all the work and sacrifice of love into a net benefit, and a positive sum game.  Knowing that the person you're with cherishes you for non-superficial reasons, and is committed from the heart, can become a source of eternal joy and happiness.  It adds immensely to your sense of security and confidence.  It allows you an extra degree of freedom in the pursuit of your life goals and mission.  Most of all, it is conducive to your mutual sanctification and holiness.  This is because you haven't wasted the best years of your life and your emotional attachments on anyone who is unable to deliver the above.
This is not an argument for the soul mate myth, but merely am emphasis on the importance of having a strong connection of trust and respect, and a mutual heart-felt symbiosis that makes any relationship strong.
Weaknesses of the Essential Approach
The difficulty of accepting this "spirit led" approach is that until you explore having a relationship with a partner who is "high quality", according to stereotypical SMV/MMV indicators, you don't have the knowledge in your heart that those things cannot fulfill.  So there is always a weakness there, in that one will be tempted to explore other opportunities in order to satisfy this question of the heart.
This is also a weakness of the Meet Cute model.  When a women finds a man whom she perceives to have a high SMV, it can generate strong tingles.  But she has not yet realized that a day-to-day interaction with this man may be frustrating, simply because they may not share key values and goals in life.  In the typical Meet Cute experience, her finding a partner who shares a deep, vital link in their relationship is only an afterthought — one that may bring both regret and the motivation to further explore the possibilities that her hypergamic hamster brings up in her mind.  The same is true for men who are attracted to high SMV women.  Many secular men have realized this, and this is one of the reasons why they resort to the pump and dump.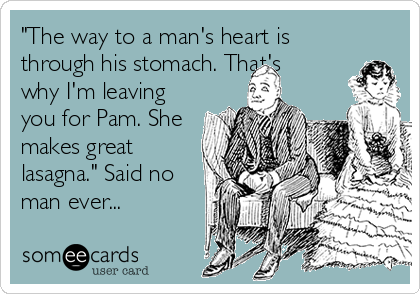 The Takeaway
Young people need to see themselves clearly, both in the flesh, and in the spirit, in order to make a wise choice in the way of a mate.  This essay has identified two planes of reference to consider when selecting a mate.
The Flesh – Your individual fleshly nature, its peculiar desires, weaknesses, inclinations, and "fetishes" (e.g. Are you an "@ss man" or a "tits man"?).  This is not the same as having a mind that is blindly focused on the desires of the flesh, but rather, it's a deeper awareness of who you are in the flesh, and what kinds of challenges you may have to face as a consequence.  You need to know what is acceptable and what is non-negotiable.  If you don't know yourself very well, then the answer might be different than what your fleshly mind might think.  This awareness includes the knowledge in your heart that "[your personal] sin is lurking at the door, but you must learn to master it" (Genesis 4:7).  All this is colloquially known as "coming to terms with one's self".
The Spirit – Your individual spiritual nature.  To get a better idea of what this is all about, consider the following questions.
What are your innermost values?
What contributes to your inner peace?
What makes you feel loved?
What gives you joy?
What makes you angry?
What motivates you to speak and act?
What brings you closer to God?
What is God's will for your life?
The chances are good that your answers to these questions are different from how others might respond.  This is a deeper awareness of who you are in the spirit, and what kinds of conditions you need to find healing, and grow in faith.  You need to know what is acceptable and what is non-negotiable.  If you don't know yourself very well, then the answer might be different than what your alienated mind might think.  This awareness includes the knowledge in your heart that "all things work together for good to those who love God, to those who are called according to His purpose." (Romans 8:28).  All this is colloquially known as "being at peace with God".  You need to get a handle on this so that you know you won't be shooting yourself in the foot by choosing a woman who may very well be a Christian, but who fails to bring out Christ in you.
I remember some insight offered by an old PUA guru, who said that (paraphrasing) each different woman brings something special into a relationship with you, but none of them can completely fulfill.  So if you're going to settle down with only one, then it's important to choose one who offers you something that you deeply value, and not any of the others who offer what you would consider "novelties and conveniencies".
The bottom line is the same for all humanity, both sexes, secular or not.
Young people who are shopping around for a mate should keep all the above in mind, and use this as a double Frame of reference, combined with the added awareness provided by discernment and wisdom, to determine what each candidate might offer in terms of a long-term relationship.
Note: This advice may only apply to those men who can achieve a reasonable degree of success in attracting a sufficient number of women to have such a choice.
Related