Scott tells the story of how he came to see himself as a happily married man. 
Introduction
Last month, I made this comment in the "Opportunities" thread:
I am going to formulate my thoughts on how I became so almost obsessed with having a passionate life long love affair and write a post about it — if I can figure out a way to tell that story that actually helps men.
So I guess I am on a roll with Sigma Frame posts.  Here it goes.
I know almost the precise moment when I knew —
I wanted to be married someday.
I wanted to have a super high intensity, starstruck romance, with whomever that wife ended up being, that never ended.
My own parents, who stayed married 25 years–and divorced a couple years after I graduated high school–were never particularly loving and affectionate with each other, at least not that I could see.  They were nice enough to each other, and they kissed once in a while, but mostly they were like friends who lived in the same house as their kids and slept in the same room together.  At least that was my perception of it.  Don't get me wrong–it was stable, loving, and better than it seemed most kids had.  I was a teenager in the 80's–the height of latch key kids, divorces, blended families, all that stuff.  My friends were mostly pretty weirded out when they found out my mom was waiting for me to come home from school with snacks ready.
My first exposure to marital bliss
I was 12 years old when I met my friend Jesse.  He and his sister moved into town from the San Fernando Valley and started attending the small private Christian school were I had already been for several years.  His parents bought a few acres out in the country–had some farm animals, dirt bikes, that kind of stuff.  Jesse and I hit it off right away, and started hanging out as "best friends" pretty much all the time.  The first time he invited me to sleep over at his place, to go out in the hills, shoot, and ride dirt bikes, I couldn't wait.
His mom brought us home from school that Friday and we hit the ground running.  Out the door we went to do risky stuff that most parents today would freak out about.  Up to this point, I had never met Jesse's dad.  We were out riding dirt bikes and his dad came around the corner near where were riding, so we followed him home.
As the three of us walked in the door, I saw Jesse's mom and dad gravitate towards each other like magnets.  They embraced and held it.  They kissed a little longer.  Jesse's parents were sweethearts since high school, but even though it was just another work day, they acted like they had not seen each other in months.  Later that night, we were all in the living room watching a movie, and the two of them cuddled on the couch like teenagers in love.  I didn't think they were being gross or anything like that.  It just felt so normal, which was strange because my own parents were never this way.
Over the next few years I never saw this subside.  They were always like that.  Once, they even snuck off to their bedroom, and looking back now, I know what they were doing.  I estimate they were in their late 30s — early 40s at the time.  I noticed that a feeling of warmth and love seemed to permeate that house, even when they weren't home.  It lingered in the atmosphere like a security blanket.  I never felt this peaceful ambiance at my own house.
It was at precisely that moment in my development that I knew–I would never be happy in a marriage that was not like theirs.
My first "relationships" were loaded with expectations
Let me go back to the story I relayed in the "Meet Cute" video.  I wasn't factually truthful when I said that particular Meet Cute was the "first" one that happened to me.  I actually started having that kind of interest as early as 12–right around the time I was hanging out with Jesse.  Her name was Trish.  But, we were 12, so…
I thought, "We're 12!  We are too young to do anything serious.  I'll wait a little longer."  So I placed a huge amount of importance on that first high school relationship.  After all, I was determined that my version of Jesse's parents' relationship was going to happen right around 16-18 or so.  If not, the fairy tale would collapse.
After the first three LTR's (one as a junior, another as a senior and then one about a year after high school), I started to despair.  My high school sweetheart did not materialize into what I wanted.  Neither did the next 3, or 4, or whatever.  But I took heart, as I always do, and I eventually married at the age of 23 to a girl who had demonstrated her extreme crush on me since junior high.  She literally waited for me, through all that time I had girlfriend after girlfriend–she just KNEW that I would eventually come around and see that she was the one for me.  The story leading up to my marriage was sufficiently romantic enough for me to internalize it as "the one."
But my first marriage did not turn out well at all.  The end of the story with my first wife is a matter for a different thread.  It took me about two years to get over that divorce.  And by "over", I only mean "able to enjoy going out on a date again".  I continued to receive the IOI's from random women.  I was set up on dates.  But none of them ever worked out.  If you have never seen the 1998 movie "Kissing a Fool" with David Schwimmer and Jason Lee, you should.  Every time I was set up on a date, I would sabotage it by being a disgruntled misanthrope, or by turning the conversation back to my ex and how much I missed her.  Like I said, this went on for about two years.
Framing my experiences
This story is totally understandable when read through two lenses:
Rollo is absolutely right about men loving idealistically.  We are the true romantics and the entire culture has it backwards.
I have deep blue pill conditioning about "the one", and sometimes, I don't really care.
That second one is hard.  There is a part of me that holds onto that blue pill conditioning just like a little kid clings to his favorite stuffed animal.  I am willing to take the risk that Mychael is not "the one" knowing that I put my male idealistic effort of love into it, even if she completely demolishes me one day.  I would rather have done that then die knowing that the relationship failed because of something I did, or didn't do.
So here I am at 48 on my second marriage, that looks a lot like what I wanted.  But the path to getting here was filled with pain, regret and quite a bit of cognitive dissonance to be honest.  There is no way to reconcile some of it.
For example, I believe that my divorce was a sin.  I believe that a grave injustice occurred, but that God managed to make lemonade out of it, in spite of it all.  That means that I have to hold two conflicting things constant in my mind at all times.
The divorce should not have happened
If the divorce had not happened I would not be married to Mychael.  I would not have this family; these children would not exist.
It kind of messes with your head, so I try not to think too much about it.
Sometimes, Mychael and I say it would have been great to bypass all this and have met when we were 16.  Before all the failed relationships (for both of us) all the sex (for both of us) all the jealousy that we now have to guard against, etc.  But the person I was in high school may not have even been attractive to Mychael.  We just don't know.  I've obviously seen pictures of her from that age, and she was super cute, but that doesn't necessarily mean we would have hit it off.
I've seen social memes that say things like "I wish I could have met you sooner, so I could love you longer", which expresses the same sentiment–one that I resonate with, as readers can tell.
What I have learned
Here are some things I have learned, despite my overblown, romantic mind.
First, the "soulmate" idea is, indeed, a myth.  However, it is only partially a myth.
From a mathematical perspective, it's pretty obvious why.  It is inconceivable that God (or whatever) has ONE person picked out for you, (and by implication for her).  The idea fails to conform to some pretty basic logical, statistical and even metaphysical principles.  Not to mention its just not in the Bible.  What if your soulmate lived 5 thousand years ago in Africa?  What about all the people who have clearly never met their soulmate?  Is God simply being cruel to them?
Second, secular, conventional wisdom (i.e. the kinds of things I am supposed to say to my clients as a psychologist) is humanistic and is not consistent with what scripture says about why man (and in this case, woman) was created.
"And the Lord God said, it is not good that the man should be alone.  I will make him an help meet for him." ~ Genesis 2:18 (KJV)
Got that?  For all the smoke and mirrors we hear in this time, this age about being independent, being autonomous, not becoming enmeshed, the text makes the complex simple.  God created the woman to solve the problem of man being alone.  (Or loneliness.) 
And this is what I meant when I wrote that the soulmate concept is partially a myth.  One could argue, that in this story, Eve was Adam's "soulmate".  Do you see?  A particular woman was made for a particular man to help him, be his companion, keep him from being alone or lonely.  Depending on how you read that part of the text, Adam may be seen in the light of the "every man" and Eve as the "every woman".  In this regard, all the stuff about the "gift of singleness" seems like a really bizarre square peg to force into a round hole.  Are there people who really should stay single, for the Kingdom?  Sure.  But my reading of the scripture is, not many.
Marriage, is intended to be an indissoluble sacrament between a man and woman, and I can't think of anything more "romantic" than that.  So, it occurs to me that my desire to find this type of relationship was in fact, normal, healthy and well placed.  The fact that that I could not articulate it then is irrelevant. The fact that my expression of it was without grounding in Christian principles but rather laden with cultural overlays is very relevant.  I "succeeded" in the arena of serial monogamy for a number of reasons which have been discussed already on this blog.  And, there are some for whom no matter how much I genuflect about it with insightful introspection, I am a carnal unrepentant libertine.  I'm just not going full morbid and be self-loathing.  I am not going to flog myself with a cat-o-nine tails until my back is open and gushing.
Rollo Tomassi of the blog "The Rational Male" hypothesizes that men love idealistically and women love opportunistically, and it has been my experience that this is a decent short hand reality.  It explains, for example, why men are usually the last to know when they are about to be ground up in the divorce grinder.  I consider this to be evidence that men are better at banishing divorce from their minds, which also demolishes the "men are afraid of commitment" canard.  The reality is, they believe that their wives also have banished divorce from their options and therefore they feel free to work out whatever issues arise within the context of marriage without fear of divorce.  I did precisely this in my first marriage.  There was no infidelity, no violence, no drinking/drugs, no yelling, none of that stuff.  My assumption was that, as long as I played by the rules, I was free to work on myself, my relationship under the blanket of total security that the marriage vows provided.
Only men do that.
Men, in fact, created the institution of marriage in the first place (spare me Gods authorship.  I get that.  But men are the authors of the Bible), as a just cause and moral context for the pursuit of sex and love.  (Thanks Dalrock!)
We live in an age where none of this matters unless the individuals who make up the marriage (a particular man and his wife) are taking this all very seriously.  It's true, my life experience primed me to be like that.  It is also more likely that men would resonate with this perspective, because of who we are.  But it is not a lost case.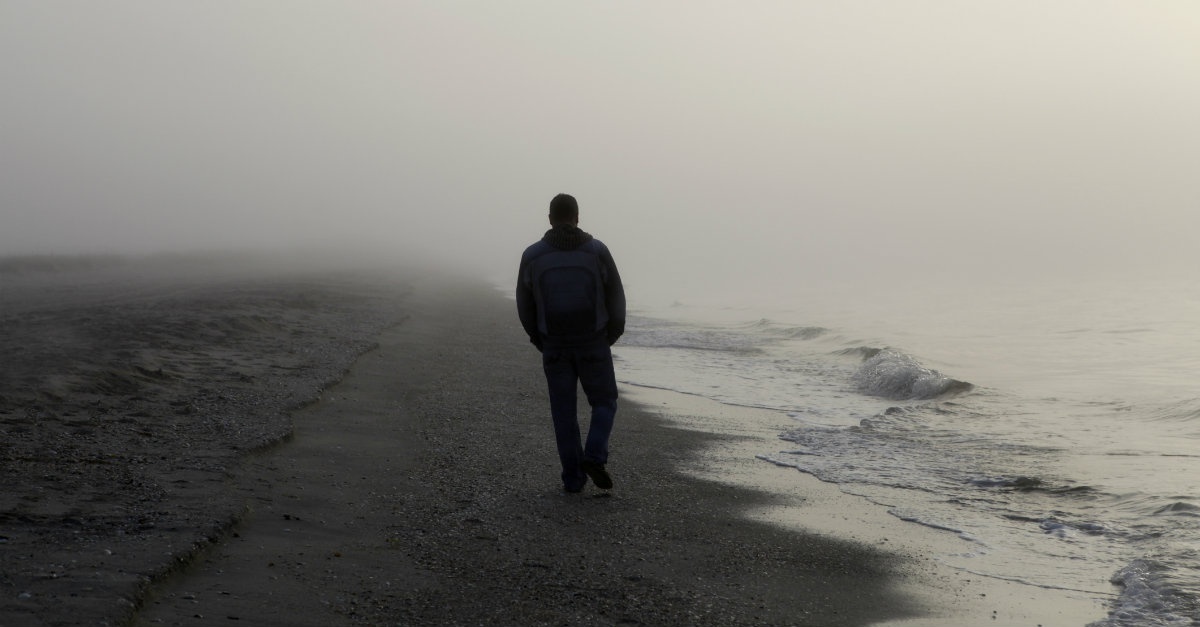 Concluding Statements
Yesterday, Mychael came home from her emergency room weekend and relayed a story to me.  She said that several of the women she works with were having a typical conversation that comes up from time to time.  Would you remarry if your husband passed away?
Every one of them had the same response.  "I could never go through having to train another man."
Mychael reported that she pleaded with these women, who seem like nice people otherwise.  She tried to be diplomatic, since she has to work with them.  Ultimately her argument was, "Did he have to train you at all?  Scott has taught me so much about life through his masculine viewpoint and I would be devastated if he was gone.  His shoes are too big to fill, and that's why I would never remarry." 
This was greeted with consternation and confusion.  How could a woman say such things about a man?  They are idiots who cannot do or remember anything right!
I'll close this, because it is getting long.  I have no idea how I got here.  Sure, I "vetted" Mychael on our first few dates.  But at 34, I married her because I thought she was cute and I wanted to keep having sex with my cute girlfriend and have a piece of paper to validate it.  That's what "people" do.  It provides an aura of legitimacy that people crave.  Not real deep, I know.
For vetting, my main criteria was that, even as I was a broke graduate student driving a piece of crap old Ford Ranger, living in a shitty neighborhood, she couldn't keep her hands off me.  So I figured, if she is this into me in my 30 something broke graduate student phase, she'll probably still be like this after I get it together.  That turned out to be a good rubric, because she is still like that.  Yes, I was a little more sophisticated than that, and better equipped to deal with the probability of failure after my divorce.  But I have backed in, accidentally to the relationship I wanted since the beginning.  Your "soulmate," to the extent that this can be a thing, is the one you are married to.  You both have to believe that and work to make it true.
Related