A discussion of the Faithlessness of Immaturity and the Hopelessness of Gender Inequality.
Readership: The Married; Men interested in LTR's; Christians;
Note: The original proverb is, "Sauce for the goose is sauce for the gander".  John Ray included this expression in his 1678 proverb collection and termed it "a woman's Proverb".  An early assertion of sexual equity, it has since been applied both in instances of male and female and in more general terms.
In a previous post, This means WAR!!! (2019 December 19), I described a rather embarrassing interaction with my wife, but I thought it good to share because it was an excellent example of a technique in Wife-Management which I called, "Pushing the Line" (2018 February 27).
My wife is one of those people who, when she is good, she is very, very good, and when she is bad, she is horrid!
Nikolai Vladivostok from Soviet Men left the following reaction.
"Imagine if you'd been the one who got drunk, received happy messages from your old college friend, then got envious and starting blaming your wife for your comparative dissatisfaction and worked yourself up into such a fury that you started cursing her.  And then starting throwing things on the floor in a rage, including her phone.

And then scowled at her the next day when she mentioned it instead of immediately sobering up, abjectly apologizing, getting her a fantastic new phone and promising on your life never to do such a stupid thing again.  And hoping like hell that she'd eventually forgive you.  Oh, and promising to get your drinking and temper under control, and taking proactive steps towards doing that.

Imagine instead that you needed your wife to find the right moment to coax you into doing what you obviously needed to do as a responsible adult.  Imagine, when she so coaxed you, that you initially defended yourself by again blaming her for all the problems in your life as the good reason why you needed to break her phone.

In the two months since the incident, imagine you kept whining about her cooking or cleaning or something, instead of acting like you're in the doghouse.

I think if you smashed your wife's phone on the ground two months previously, you would not have cheerfully forgotten about it.  Rather, it would be weighing heavily upon your mind."
Nikolai is using the logical technique of Role Reversal, a classic approach in the men's sphere.  Next, he poses the following, very sobering questions that I've pondered many times over the course of my marriage.
"Taken together, would you consider this acceptable behaviour on your part?  Would she have been unreasonable to have walked out on you?  What would your family have said if they found out you'd smashed your wife's phone in an envious, drunken rage, and blamed her for all your unhappiness?  What would your friends have said?  Your readers?

If it would not be acceptable behaviour from you, why is it okay from her?  Do you expect less from women in general?  Or do you think you're not worthy of greater respect than this?"
To answer Nikolai's question about putting the shoe on the other foot, if I was the more immature person, then I would want my spouse to stick with me while I was maturing.
As a Christian, I have to believe in the sanctity of marriage.  But to be honest, at times like this, I do find myself thinking, "Why should I put up with all this $#!+?  What am I getting out of this?  How does this glorify God or fulfill His will?"
AWALT
"My blood is still boiling because you're obviously a decent bloke who deserves much better.  You are perfectly within your rights to demand better behaviour, not coax it, because you'd never expect anyone to put up with such bullshit from yourself.  Not one tenth of it.

That you did not seem shocked in this story suggests that this is a pattern of behaviour that you have become accustomed to.  I am writing this comment, with the roles reversed, so that you might see it as an outsider would.

Finally, I'm confused as to why other commenters were so blase about it.  Especially Adam – I thought he'd be the one giving you this screed.  What the hell is going on."
The reason why other commenters were not surprised is basically because AWALT.  The exceptions to this rule fall into generally three categories, for better or for worse.
Depression, dysthymia, or some other psychological condition.
The woman's true nature is repressed due to cultural conditioning, which may involve a legalistic adherence to religious principles, and/or a long standing fear of punishment.
The woman has achieved a noteworthy level of spiritual and emotional maturity.
The first state is a mental disorder, and a person with such a condition should be rejected as a potential mate.  If you're already married to such a person, then you have basically two choices.
Bear the burden. Stick with the person and tough it out.  Seek help.  Pray for their recovery.  Hope for the best.
Dump the sad sack and go find someone better.
Of course, the Christian choice would be the first.
The second state listed earlier might appear favorable, but it's a time bomb waiting for the right combination of conditions before it goes off in a fit of dissipation.
The third state is rare and precious, because it requires a lifetime of investment from her family and social community, as well as a long series of good decisions on her part, starting from adolescence.  This state is the most favorable option when choosing a potential LTR partner.  One potential problem with this state is that it is entirely up to the good will of the woman (and the grace of God) for her to continue in this state.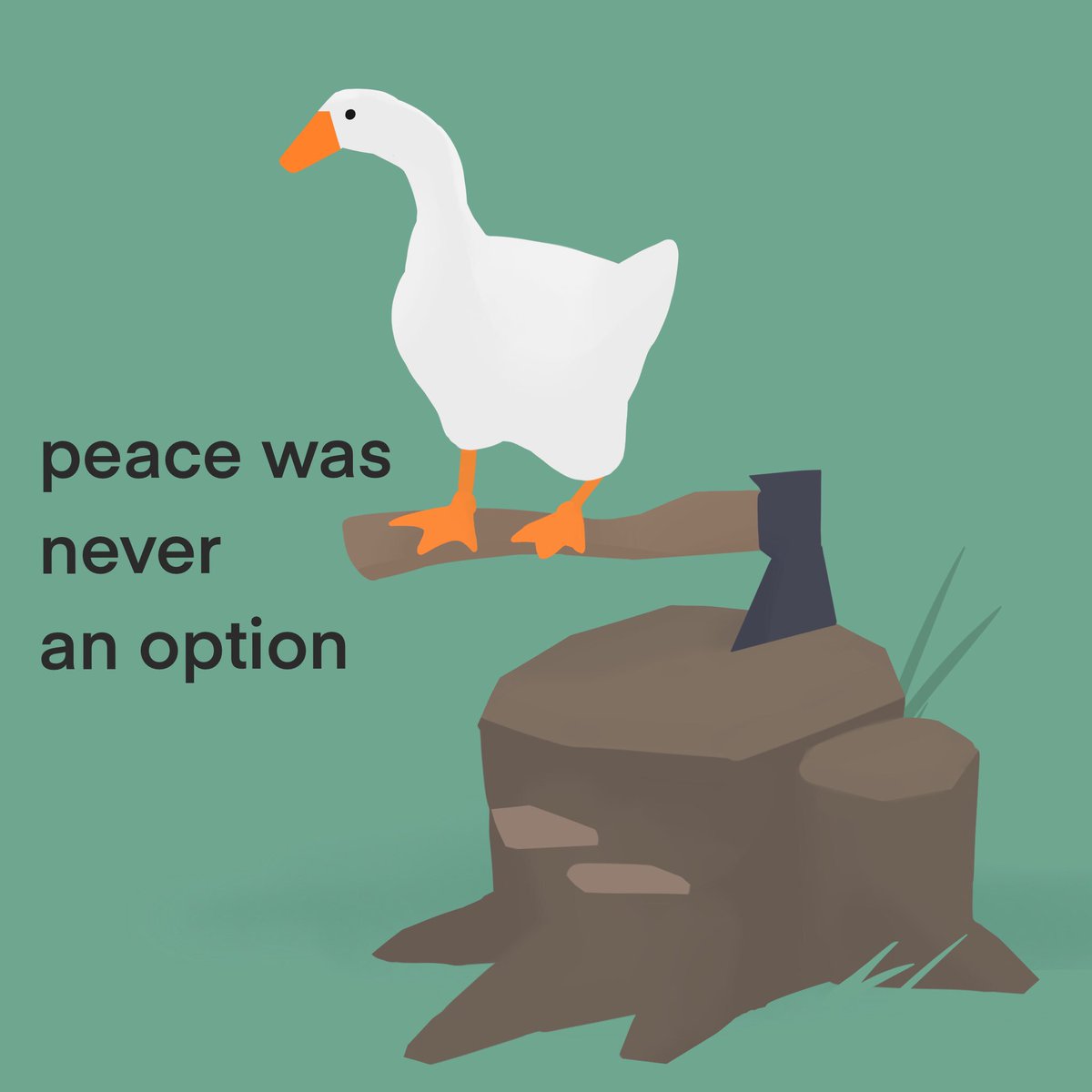 Women are wild geese, and so is a marriage to one
You might think you know a woman before you get married, but you don't really know what marriage will be like until after you've been married a few years.  Also, marriage changes people, and you don't know whether those changes will be positive or negative.  I believe marriage is supposed to minimize the number of random variables, but you still don't know the values of those variables.
You won't really know until the end of your life when all is said and done, after you invest your years into whatever you've chosen.
You don't know how many children you might have, or none at all.
For some women, you can't even know how chaste she is.  You can't know if she has an IUD, or gets an abortion.  There are too many unknowns.
Red flags might be indicators of something, but you don't always know whether those indicators are true, or if it's much worse than the indicators indicate.  Red flag indicators are like scatterplot science.  You never know if you have an outlier, or whether she's above or below the norm.  Women's biology and even their cognizant awareness is designed to keep you in the dark.  Feminine Machiavellianism, Solipsism, Gaslighting, and fitness tests make it all the more confusing.
My father once told me that it is impossible to know how good or bad your marriage is.  Because you only have one wife, there's nothing you can compare your marriage to as a reference.  All you can go on is your own subjective experience.
This form of blindness might either be a blessing, or an Achilles heel, depending on how mature your wife is.
Moreover, you don't know the performance of an investment until you cash out.  Most investments fail, but some win big.  How do you know the result?  How do you know you would have done better with a different investment (woman)?  How do you know you wouldn't have done any worse?
You just have to go on faith – and the willpower of commitment.
Conclusions
Concerning faith and commitment, Jason's and Derek's stance should take on a new significance in light of the above discussion.  Derek said,
"…the Meet Cute approach can be beneficial or detrimental, but that—in comparison—respecting one's vows is more important.  Jason's stance is, as far as I can tell from witnessing dozens or hundreds of marriages, is the most important component of a successful marriage."
Jason's stance is as follows.
"One of the most plain truths I got from the bible was "have your yes mean yes and your no mean no" […] My parents knew each other six months and married.  My mom always said "your father and I never kept a match or score on each other." My dad always said "Your mother and I just took our wedding vows seriously.  It was a promise before family, friends and god.  It was just understood, and especially after your older brother… we only had each other… we had to make it work."
However, commitment in marriage is little more than a prison sentence if your wife is horrendously immature.  Adam, being the good Catholic that he is, said he would have kicked her out.  Sharkly's preconclusion under Probabilities (2020-2-24) also rings true here.
"Relationships are not usually controlled by what you do as a man and a leader, the relationship is always controlled by the least emotionally mature partner.  The relationship cannot grow above the point that the least mature partner will not sustain.  So, if the man is the weak link, he can improve things, by getting his act together.  But, in our generation, most of the time, the entitled victim spoiled feminist goddess (daughter of the King) is the more emotionally stunted one.  So, almost all progress in the marriage is dependent on her maturing in Christ.  You as a husband can do cartwheels, send smoke signals, hire a psychologist, call a prayer meeting, drop hints, but until your wife chooses to grow up, or has an epiphany, you're stuck having the level of development in your marriage dictated by that rebellious immature girl's selfish choices."
But should I divorce my wife, kick her out, or abandon her because I can't tolerate her immaturity?  Unfortunately (?), spiritual immaturity is not one of the reasons given in the Bible as a justification of divorce.  Hence, the God-ordained prison sentence – or so it seems.
Sometimes, I feel I could sum up the majority of posts on this blog as, How to deal with a spiritually immature wife in a Christian manner.
Maintain Frame, experiment with Game… Suffer, hope, pray, wait…
A man really needs faith and a strong purpose to stick with it over the long haul.
I can see how this would seem utterly stupid to many men, but it certainly builds character, if nothing more.
Personally, I believe marriage is intended (maybe by God) to be a crucible of refinement leading to both our greater maturity.  If you panic and cash in your investment at the worst time by getting out of the relationship, then you obviously take a loss, and you lose any earnings that may have come in the future.
I'm happy to report that I do see my wife continually making small advances in her spiritual life, gaining ground here and there in starts and bursts, although it does seem to happen at a snail's pace.
Rome wasn't built in a day.
Related