Man up and Meet Cute, or muckrake and masturbate.  Either option is hopeless.
Readership: Men;
Introduction
Scott's post about the Meet Cute phenomenon, and a few follow ups which have examined this idea further, have dropped a figurative bombshell on the Σ Frame blog.
From post (6), we found that there are three fundamental qualities that are absolutely necessary to make a marriage work over the long haul.
Commitment
Maturity
Trusting in the Holy Spirit
But these are confounded respectively because of the following.
Youthful foolishness and confusion, as well as the weaknesses of the flesh and the will to do right.
Sexual libido peaks before emotional maturity occurs.
Faith (and one's sense of purpose) is weak before spiritual maturity can be attained.
The above conditions require a family and a community of believers offering constant guidance and instruction to young people in order to produce a stable marriage.  But this is a lost social art.  In addition, there are many influences present that set us up to fail.
Scott's main point about the Meet Cute phenomena is that the woman's level of sexual attraction is important to the long-term health of a marriage, and it has to be present from the outset, and it has to be maintained.
I agree with him on this point, and I think the real value of this insight is specifically for younger men who are faced with the challenge of choosing a suitable spouse, but who don't have a Christian social support group to help them through the process.  They're not going to wait for society to reform itself before they sow their oats.
It should be emphasized that having a Meet Cute experience does not discount the many other things that are necessary to build a good marriage, and it does take time and effort.  It's just one thing that needs to be highlighted as important.
However, this information has proved to be very disheartening to many men, not only to single men who've never experienced a "Meet Cute", but also to those men who have a less-than-satisfying marriage.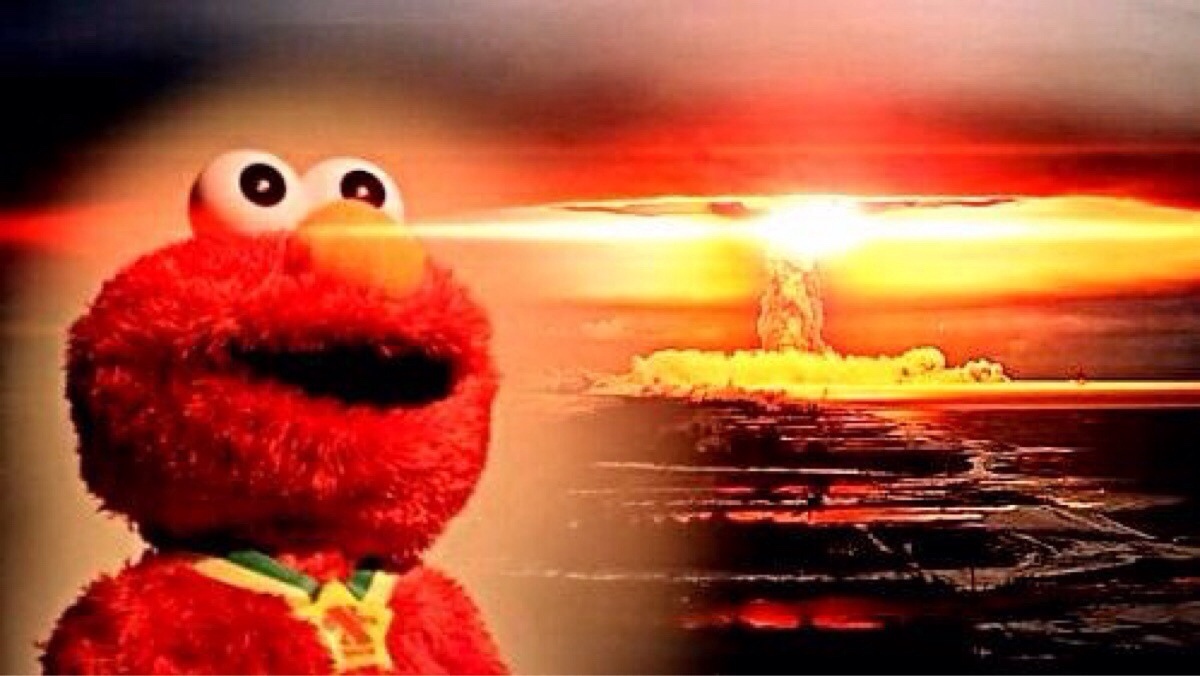 The Nu-Clear Bomb Explodes
Jason has emphasized that placing any importance on having a Meet Cute experience is nuclear bomb to many men's hopes of having a fulfilling relationship.  His main point of contention (I think) can be summed up in this statement.
"The message he's spreading IS basically hopelessness for those in marriages where maybe the attraction wasn't that strong at first.  And he's totally throwing out the reality that women have personal and spiritual agency to make choices to be easier to live with…  like his own wife finally chose to do, which sounds like it was a miracle."
I am aware of this sense of hopelessness because of my own experiences.
I grew up in a home that was "emotionally dead" (according to my sister's description), and my parents divorced while I was in college.  (Yes, it was my mother who filed the papers, which fits the RP stereotype.)  For many years, I subconsciously carried the notion that if I had my own wife in marriage, then I could make up for all the love I had missed out on in my childhood.  But this was a false hope.
Marriage and family is, or should be, the primary vehicle which God uses to fulfill our needs for love and belonging, especially for children.  And when this is absent, abnormal, or dysfunctional, we fail to experience the glory and presence of God.  We fail learn the truth about God and life, and so we suffer and fail in life.
In a heart-felt recognition of this truth, people (including myself when I was younger) tend to have a child-like, idealistic view of marriage as some monolithic entity that should just "be" a solution to all our needs and expectations for love and belonging.  But it is not the marriage or family itself that creates hope, it is the presence of God that is manifested in the home of a spiritually mature, well-paired couple.  But for those who never experienced the fullness of this, the default assumption is to think it is a spouse, or a marriage that is the missing piece.  (BTW, Scott has an upcoming post which describes his own experience with this.)
The current atomization of marriage in the west is working overtime to dispel this myth.
You see, a lot of our hopes for marriage are actually false hopes, and these false hopes need to be upset and revised before we can get down to the nuts and bolts of living out our lives.
The Demolition Derby
Derek has propped up our hope by consistently downplaying the importance of having a Meet Cute towards achieving a successful marriage.
Derek probably isn't aware of this, but the popularity he has experienced as a potential husband, and the success he has achieved in marriage, along with his emanating viewpoints, were entirely due to the support of the social community of which he was a part, and were not so much based on his attributes as an individual man.  (I don't intend to be an @$$ by pointing this out.)  He inadvertently confirmed this when he wrote,
"It's becoming a too common criticism that if I had followed the advice on this blog, I wouldn't have married.  This is a real problem.  I can't recall ever receiving any of the IOIs in this list (maybe I forgot one or two?).  Despite all that, I somehow managed to get two women to want to marry me."
Derek's statement stands as a testament that in the past the grand majority of men were hugely dependent upon the social structure of their society to help them navigate through the process of assortative mating and finding a wife.  That kind of social entourage continues to survive in microcultures like the Amish or Mennonites, but within the wider society, this social structure is totally extinct, and so men are now hard pressed to compete with each other for the meager left-over mating opportunities.  The loss of culture is the thing that is truly hopeless, and not so much the "man up and Meet Cute" news as some suppose, because this too may soon slip into history.
One might think that Derek is encouraging false hope by maintaining that a man in the current western MMP can achieve a successful marriage without doing the "man up and Meet Cute" bit.  But if we recognize the value of his testimony within its proper context, we see that it's not false at all – it's just out of reach to the average man.
On this point, Derek wrote,
"As Jason has noted on a hundred occasions, the invisible 3/10 man isn't going to be able to improve to the 9/10 that every woman notices when he enters the room, no matter how much they follow the "alpha / Game / Frame / social cues / the secret language of women playbook."  It is not honest to blame men because women don't find them attractive or tell them that all they have to do is change their physical appearance, etc."
Let's break this down further.  Consider the following truth statements.
If you "man up and Meet Cute" then you can have a snickerdoodle marriage.
Only those who can "man up and Meet Cute" have a ghost of a chance in ћә11 at marriage.
It is not honest to tell men (1) if that inspires false hope.  It's more honest to openly discuss (2) as the current reality, especially if that destroys false hope.
Let the chips fall where they may.
So we come to the question, what makes any particular hope true for some men, but false for others?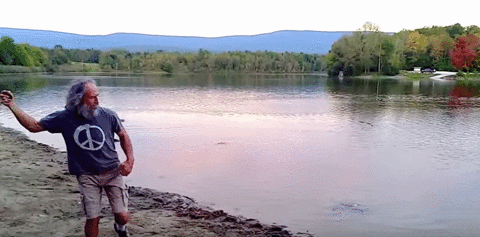 Crushing the Great Divide
Jason wrote the following response (edited for clarity) to my own brief testimony of how I struggled to achieve an abundance mentality.
"Jack, you and I are just going to disagree.  I have lived Scott's description of not meeting cute…  You say you agree and then tell us there is a way."
Of course, my testimony is just one data point on a scatterplot.  Derek's is another.  Scott's is a third.  Jason's a fourth, Deep Strength, Roosh, etc.  No man's experience is identical to another's.  It's hard to write about this, because this issue is very complex and nuanced, and difficult to sort out.  I have to oversimplify it to some degree.  It's too easy to talk past one another.
Jason continued,
"Knowing your place is another thing.  If you are indeed a low level guy, you are not going to become a top tier one, especially if you're over the age of 35.  That's lying to yourself.  It's not healthy and it's not living in reality."
Yes, one thing is for sure, we can't simply tell men to follow an order of procedure and expect every man to get the same results.  Some men need to give up the same hopes that other men need to cling to as if their souls depended on it.
"No.  I learned my limits.  I knew what I was good at or not.  You are doing a disservice to older single men by giving them false hope.  That causes the anger.  The bile.

You wonder why MGTOW and various movements have grown.  You're part of this."
Yes, unfulfilled desires are a B!@tch.  But ultimately, I believe God's purpose in all of this is for us to learn how to depend on Christ alone.  You can't really get to this state just from praying and studying the Bible.  I suppose there are a few who have done it this way, but for most, you have to do the hard messy work of overcoming.
What is involved with the task of revising our hope?
The overarching goal for us as Christian men is to incorporate the peace and presence of God into our lives.  How this might be done for any particular man is unique to the individual.
For many single men, this might include taking the Black Pill and facing the unpleasant fact that marriage is not a necessary nor realistic option.
For higher SMV single men, this might include the relatively more difficult process of coming to terms with themselves, and working through their opportunities to find out exactly what they might be capable of achieving. The thing that makes this path difficult is that during the time it takes for this to happen, the subjective legitimacy of one's hope is held in limbo.
For married men, this would take the form of letting go of certain expectations and seeing our spouse for who they really are, and doing the hard work of washing them clean and building them up accordingly.
As for me, I have gone through several states of hopelessness as I passed through different stages of life.  Recently, I have learned to focus more on fulfilling my role as a husband and serving my wife's needs.  This actually helps my wife do more of the same, and our relationship has slowly improved over time.
Related