How does society determine what we learn and do in our lives?  What are you aiming at?  What are you learning through your experiences in life?  What is it telling you about yourself?  Are these lessons teaching you the truth?  Are they leading you where you need to be?
Topic: This post covers both (1) learning trajectories, and (2) the resulting life trajectories.
Readership: This insight is specifically for younger men challenged with the task of finding/choosing a suitable spouse.  It may also be of interest to married couples or those interested in marriage or LTR's.
Several comments from the previous discussions under the posts, A Response to Jason's Comments (2020 February 21), and Probabilities (2020 February 24), have been extracted and adapted below in an easy-to-read format.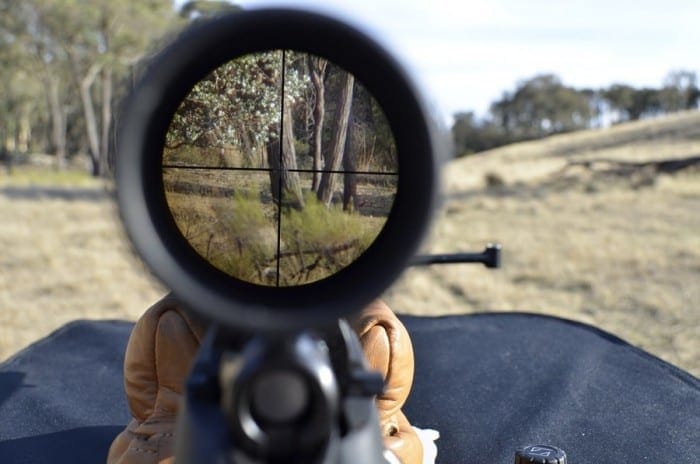 Introduction
Scott's post, Probabilities (2020 February 24) and Jack's addition in Opportunities (2020 February 26) have revealed two extremes of what men can learn (or not learn) through their life experiences (i.e. with women).  Sharkly's catchy bon mot "Carpe Diem vs. Purity Culture" sums up the difference quite succinctly.
What we have here is basically a real life analogy of the story of the Prodigal Son (Luke 11:15-32) where Scott is the profligate younger brother in the story, and Jack is the legalistic, indignant, and bitter older brother.
In the tale of two brothers, it should be noted that neither brother really loved their Father.  But what is important to the story is what the brothers learned through their experiences.  In this parable, the younger brother eventually came to appreciate the abundant love and grace of the father.  The older brother was forced to recognize his own desires, wants and needs, forgive his brother by taking responsibility for his shortcomings (via a reduced inheritance), and accept the father's mercy with humility.
But as for men these days, whether they be younger brothers or elder brothers according to the archetype, are they really learning those things which would restore their relationship with the father (God)?
Learning through Feedback Loops
Scott is a man who has always received a steady stream of positive Indicators of Interest (IOI's) from women.
Scott: What those experiences did for me is created what sociologists (and red-pill guys have latched onto) call an abundance mentality.  It never occurred to me to go looking because I just knew that something would land in my lap.  I just had to go about the business of whatever I was doing in the meantime.
What I mean is, feedback loops are real.  You get good reviews in the form of IOIs right out the puberty gate and they build on themselves to the point where you just expect more of the same.
Sharkly: It seems like Scott is saying that being approved of and validated by women leads a young man to have greater confidence in dealing with women, and that this is a positive thing that Scott is equating to a step in social development or a step towards maturity.
Jack: Comprehensively, [Scott's talk in the video] does make that assertion, and I believe it's true.  The process of maturing requires a social interaction with real-time choices, and it yields results or consequences that provide feedback.  Maturity (or growth) happens when one proactively engages in a spirit of trust, develops discernment, increases in self-awareness, and learns through the process.  Because of the learning curve, it's better if this happens at a young age.
Jack: These experiences offer a man opportunities to learn how to interact with the opposite sex.  The learning takes time.  Making mistakes and missteps is a normal and unavoidable part of the process.  Men need to have learned these things before they can be ready for marriage.
People can learn even though they are unaware of the process.  In fact, too much cognitive analysis of the process may make one too self-conscious, and lead to doubt and distrust, which manifests as a lack of confidence.  This only slows down the learning process.
Jack: [However,] not all men have the opportunity to learn valid truth through the process.  Instead, some men learn to supplicate and placate women, instead of leading, managing, and caring for them.
Sharkly: I think I also see some poor men who don't supplicate, but yet are torn.  They recognize that women are God's gift to men, and they'd love a gift from God.  But God didn't give them good looks or charisma, and women are flat evil to them, disrespecting and disparaging them, they find women to be selfish and uncaring, and downright rude.  Even "good Christian women" go out of their way to make sure these men know they have absolutely no chance, because, "they wouldn't want to be cruel and lead them on".  These men aren't necessarily kissing women's asses, they're mad at women for failing to be the gift they should be, and mad at men who can't understand their plight, and mad at God for their whole ordeal.
Jack: For the past few decades, men have been learning all the wrong things, especially when it comes to dealing with women and how to select a wife.  The circumstances of their lives aren't teaching them the truth about God.  Instead, men are learning either one of two things: (1) that women and low SMV men are consumable commodities to be expended on one's own amusement and pleasure, or (2) that they have to suck up to women in the vain hope of ever making any progress towards having sex, getting married, and forming a family.
On this latter point, Sharkly wrote: I think both men and women naturally cringe when a man relates subserviently towards women, like they are the palace eunuch and their job is to serve the women of the palace.  I think we know by nature that is disordered.  But Feminism has tried to do a lot to tell us that this unnatural arrangement is preferable, when it is not.
It is better for men to have confidence when relating to women, as one aware of his own God given superiority and general dominion over womankind, and specific God anointed lordship over his wife.
I can also see how that for the 10-20% of men whom women will, seemingly as a herd, validate, that it is far easier to then relate confidently towards them.  And that for those at the back of the line, it will be much harder to relate confidently, "like the prize", towards women, in the face of constant rejection.
I however question whether those men who, through female validation, correctly relate as superior to women, are actually more mature or developed, themselves not knowing why they are superior, but chalking it up perhaps to good looks, height, or money, etc.
In essence they are mimicking the right behavior, confidence in their superiority, solely as a result of females having selected them and conditioned them to be confident.  Yes, their behavior is closer to what it should be, but that is the result of external conditioning, not some greater maturity that they now possess.  And by the same token, those hurting and humiliated men at the back of the line may be quick to react angrily to insinuations that their lack of female validation, and lack of the resulting confidence with others, is evidence of some immaturity or refusal to grow up on their part.
While men should relate to women as being under our care and dominion, I think men should relate to each other as follows:
"Love one another with brotherly affection. Outdo one another in showing honor." ~ Romans 12:10 (ESV)
The Trajectory of the Learning Curve
Ed Hurst: A signal element of Christian maturity is knowing the boundaries God sets for you (your domain).  That includes knowing that you'll never please some people, even some very good servants of God.  It also means you know your mission and leave to others things that He hasn't called you to investigate.  I'm really glad you made the point, Jack, that no one of us can perfectly match any of the hierarchical definitions, and that we all revert to something less than God intended for us at times.
Jack: Without first coming to terms with himself, a man is clueless about what he can reasonably expect of a wife and a marriage.  Without a mission in life and a clear purpose for living, a man is sailing through life on a random trajectory.
Ed Hurst: On the one hand, there are lots of HOWTOs out there on improving your social charisma.  There's a lot of good teaching on what works with women.  And I can assure you that it the teaching and training is a whole lot better one-on-one; generalities only go so far.  However, you also have to realize that charisma [or Game] is like IQ in one way: You can maximize your personal potential, but you will eventually run up against limits.  It's more than mere DNA; it's the wider context of your life and all the wounds you've received and how you responded, etc.  God has plans for you, and despite what men might do ignoring Him, nothing in life will bring you more peace than committing yourself to discovering what God considers your best interest.
Jack: [Ed's] sentence in bold is referring to what all a man has learned through his experiences in life (among other things), and how much he has matured in the process.
Jack: I took a big hit in terms of growing and learning when I chose to cling to a legalistic approach by being too finicky about women.  At the time, I had the idea that I was loving God by resisting the temptation of getting involved with certain women, with the notion that I was holding out for "God's best" for my life.  But I didn't know myself very well (I never thought this mattered), I didn't know God very well (although I thought I did), and I didn't understand how life is a process of learning and growing such that I might achieve what God considers to be my best interest.  This might be the male equivalent of how women refuse men who would make good husbands, but who don't measure up to their various expectations.
The Trajectory of the Life Curve
Western culture has created a Socio-Sexual/Marriage Market which is extremely K-selective, favoring top dog males who pillage all the women and undercut all the other men.  Lower ranking men are preconditioned to be subservient to both alpha cads and women, resulting in soy boys and white knights, respectively.  Overall, this teaches men that it's better to be a cad than a dad.  In addition, western culture is extremely gynocentric, favoring the Feminine Imperative in the selection of these top dogs.  This social condition is not a proverbial Red Pill "rabbit hole", but rather a she-wolf den of thieves.
Deti: [In the west,] it is really all about this for male-female relationships.
It is all about how sexually attracted she is to you at the very start of the relationship.  This one fact will determine the success or failure of the relationship.  Our entire society and the laws governing interpersonal relationships have been geared toward ensuring that the woman's sexual attraction is absolutely paramount in determining her motivation to have sex and continue having sex.
It wasn't always like this.  Before, interpersonal relationships were governed by give and take, with each person giving something to get something.  Now, it is all based on the woman's feelings.
You must, MUST, find a woman who was very sexually attracted to you from the very beginning.  You ABSOLUTELY MUST hold out for this.  DO NOT get into any relationship with any woman where this is not present.
If that sexual attraction was not there from the very first interactions, it will never be there, she will never feel it, and you will never be able to generate it.
This is important, and painful for most men to realize, but you need to read it:
Most men will never have the kind of marriage Scott has to Mychael.  Most men will never see their wives demonstrate that level of hard, visceral, sexual attraction for them.  Because most men do not inspire that kind of sexual attraction in most women.  Most men are not attractive enough to inspire it.
Jack: Scott's message [in his post Probabilities] was to underscore the quality of the emotional dynamic as a crucial factor in determining the strength of bonding (in a marriage).  That means, even a low SMV man could find a low(er) SMV woman that would go crazy for him, and who would pose a viable opportunity for a marriage.
Deti: It's time we all admitted this.  It's time we all faced the facts.  It's time we just acknowledge that the only way a marriage can get a man what he wants in 21st century America is to find a woman who is head over heels for him, so viscerally sexually attracted to him she can't see straight, wants to f&/2k him so badly she starts ripping his clothes off of him whenever she sees him.  And it's time we admitted that most men just don't inspire those kinds of feelings in most women.
It's time we admitted that most men and most women are not getting what they want from their relationships with each other.  Most men can't meet most women's wants/needs today.  And most women don't want to even try to meet their men's wants/needs today.  And why should women try?  All of society encourages them NOT to.
It's just not working now.  It just isn't.  It's time we admitted that.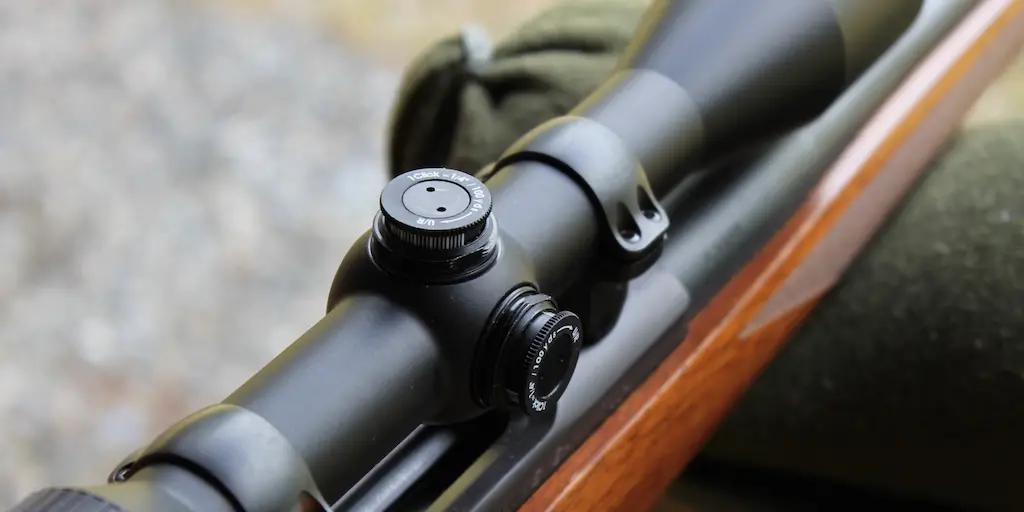 Conclusions
The western Socio-Sexual/Marriage Marketplace (SS/MMP) is a terribly destructive school of hard knocks and should be revoked of it's license.  It's wrong because…
It spoils women at a young age by teaching them to be promiscuous, proud, and entitled.
It teaches high SMV men that they are entitled to lawless profligacy.
It teaches low SMV men that they're utterly worthless.
It doesn't allow men to learn those things which would coax them to become better men.
It doesn't allow successful courtship to take place.
It postpones marriage until past prime, thereby despoiling it.
Consequently, aiming for a good marriage (however you define it) is like shooting across rugged terrain with an erratic wind speed at a distant moving target, and with the sun in your eyes!  Meanwhile, you're receiving heavy incoming fire from the enemy.
Delta Bravo, adjust your sights to account for the wind speed and the terrain.
Don't be like Jack (the older brother), who aimed too high, nor like Scott (the younger brother), who aimed too low.  In terms of physics, the maximum trajectory is achieved at a 45° angle (somewhere in between Jack and Scott) with a high initial velocity (learning more while young, and getting married earlier in life).
Derek's example (a high-school courtship within a conservative community and getting married early in life) might be presented as an ideal model.  But under the present conditions faced by the majority of men, secure cooperative marriages like Derek's are too rare to be counted on, save the force of divine or patrimonial intervention.
Within the context of the current sexual/marriage marketplace in the West, Scott and Deti's assessment is what determines the initial trajectory of the learning curve.  That is, if a man wants a wife who supports his mission in life, he has to find/choose one who is "all in" from the beginning, including sexually, and who wants the man so badly that she eagerly follows him and willingly submits to him.
Until this ontology changes, young men who hope to ever have a lively marriage have to come to grips with this situation.
Related